Broome County, New York Postal History
Union Center: May 23, 1894 - December 31, 1953
The Union Centre Post Office, became Union Center on May 23, 1893.  The first postmaster of Union Center
was Eugene M. Andrews.  On January 1, 1954, Union Center became a rural route of Endicott. 


The Postmasters of Union Center

The Postoffice of Union Center

Union Center - 1895: Registered Mail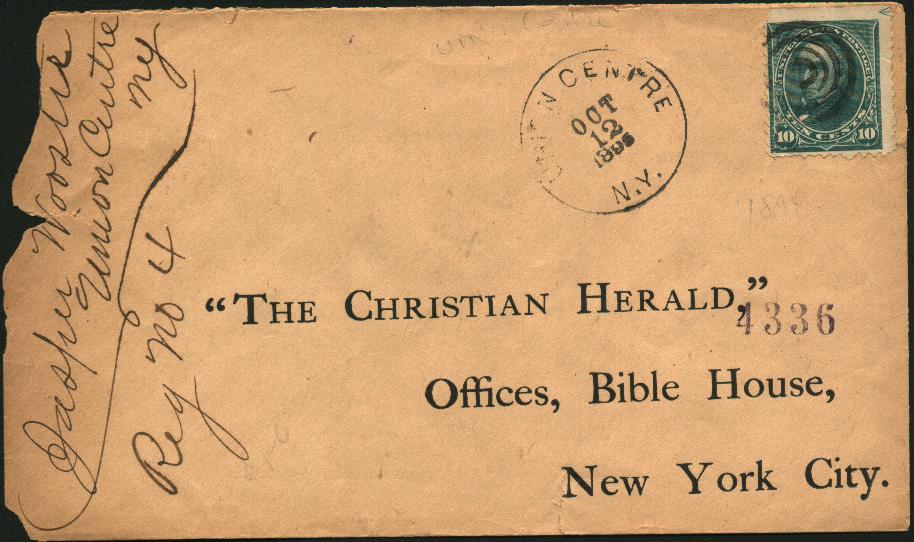 UNION CENTRE/OCT/12/1895/N.Y. Black 27mm CDS. Manuscript "Reg No 4". Black
                              target cancel ties 10 cent green (#273) which
                              paid the 2 cent per ounce surface letter rate,
                              effective July, 1, 1885; plus the 8 cent registry
                              fee for no indemnity, effective October 1, 1878. 

Union Center -1908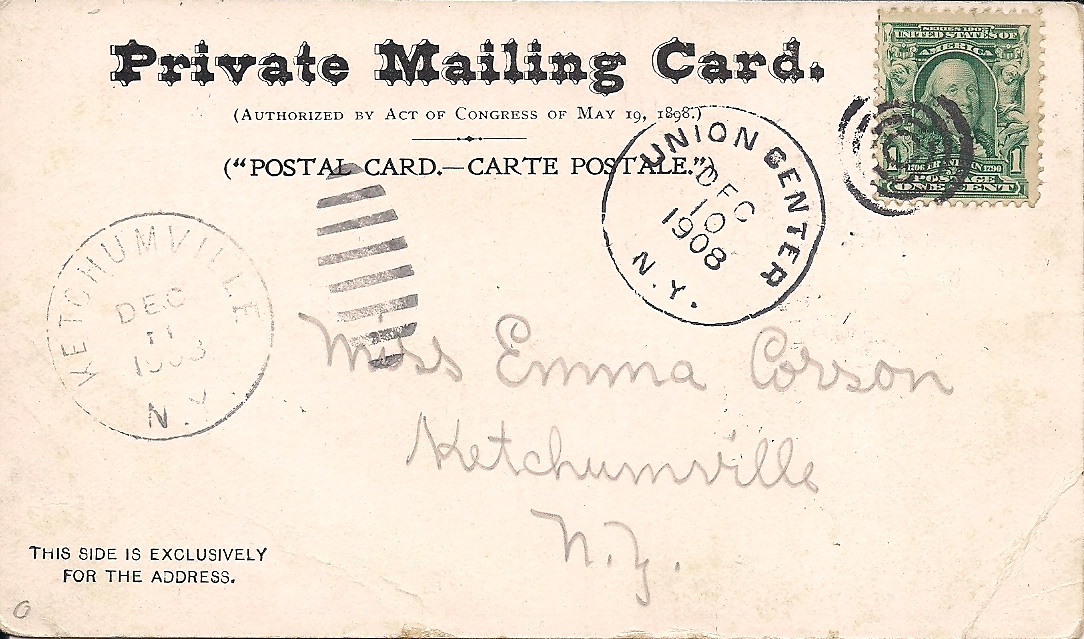 UNION CENTER/DEC/10/1908/N.Y. Black 28mm CDS; black target cancel ties
                              1 cent blue green 2nd Bureau issue (300). 

Union Center -1935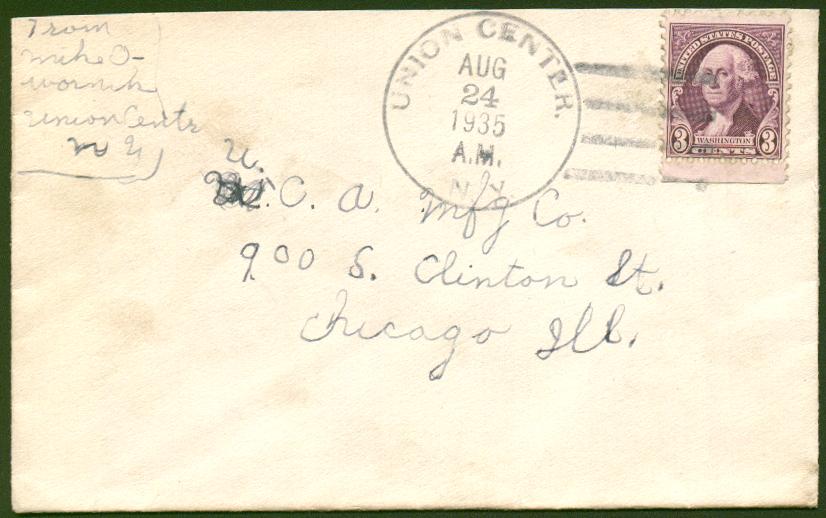 UNION CENTER/AUG/24/1935/A.M./N.Y. Black 33mm CDS, 4 Bar Cancel ties 3 cent deep violet (720). 

Union Center -1953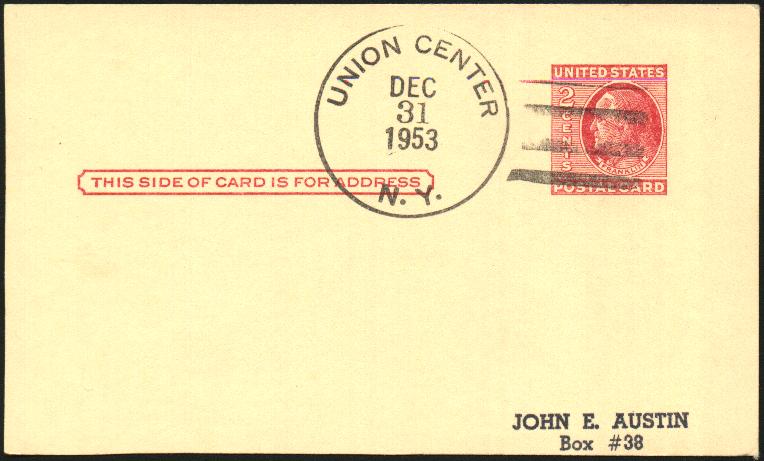 UNION CENTER/DEC/31/1953/N.Y. Black 33mm CDS, 4 Bar Cancel on 2 cent 
                              carmine rose postal card (UX38). 
                              Last day of Union Center post office. 


Home, Next Page, Previous Page,   Index Page,