Broome County, New York Postal History
Union Centre: April 6, 1848 - May 23, 1893
The Union Centre Post Office, was established on April 6, 1848.  The first postmaster of Union Centre
was Abner Heath.  On May 23, 1893, the Union Centre Post Office became Union Center. 


The Postmasters of Union Centre

Union Centre - 1852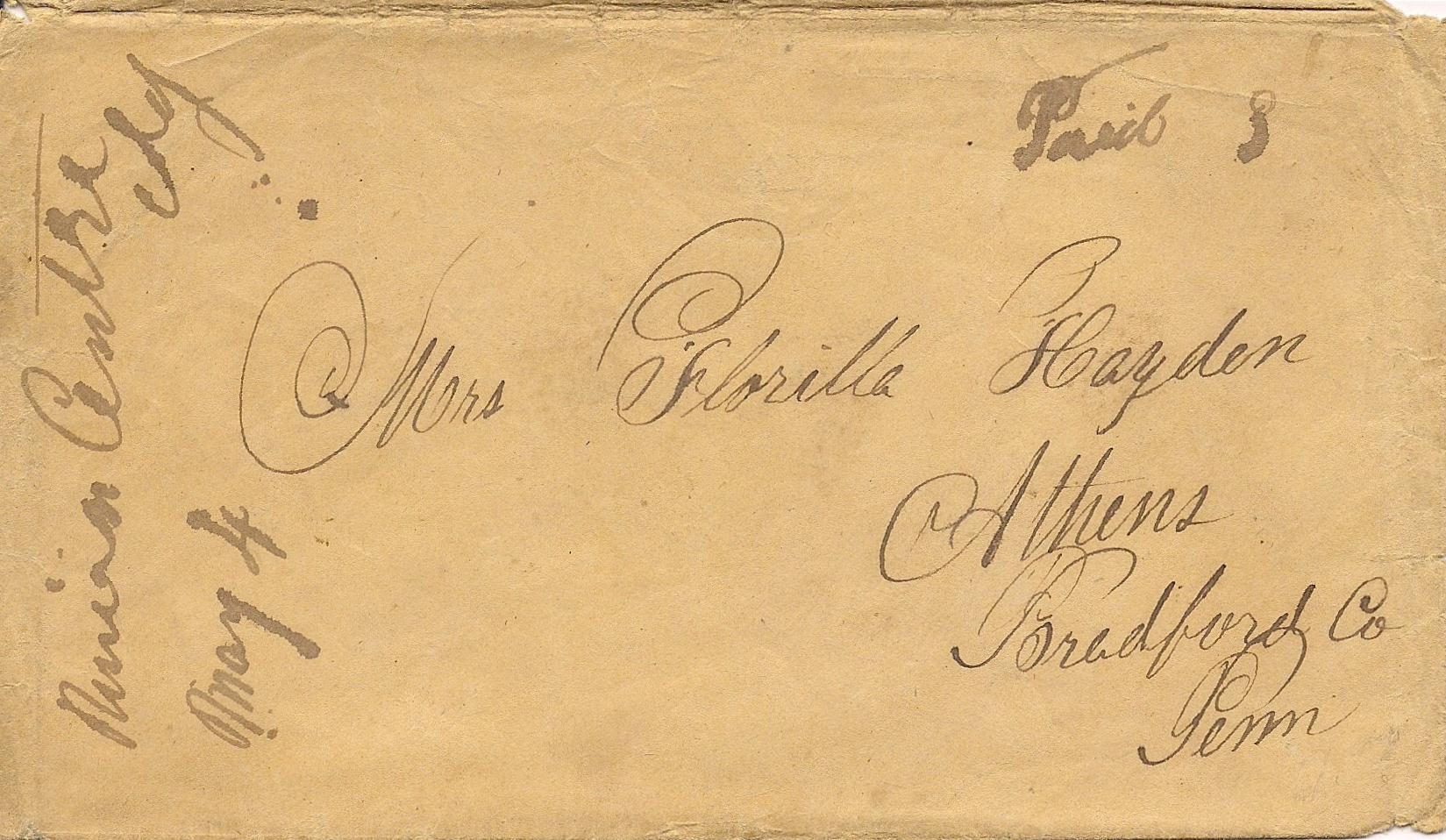 Union Centre/NY/May 4Manuscript town and date; manuscript "Paid 3". 
                     Letter dated May 2, 1852 mentions making and eating sugar in the spring.
                     3 cents is the pre-paid rate for under 3000 miles effective June 30,1851

Union Centre - 1880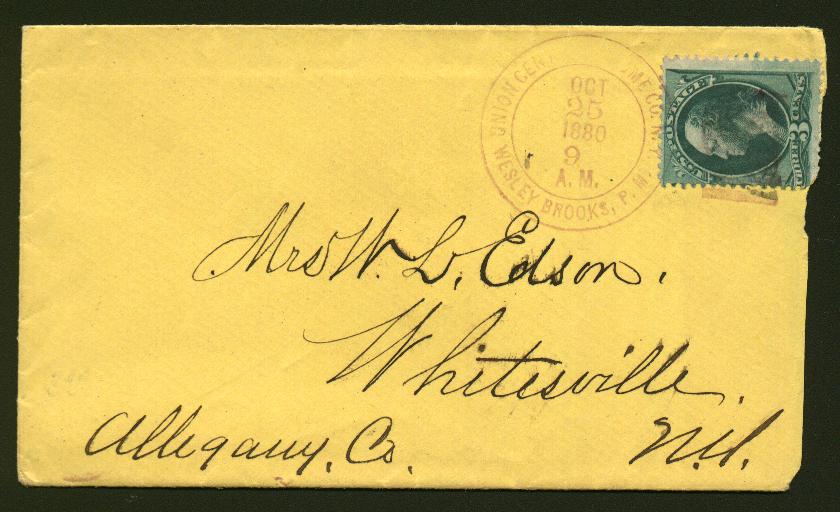 UNION CENTRE BROOME CO. N.Y./OCT/25/1880/9A.M./WESLEY BROOKS, P.M. DCDS 33mm, wide margin, Magenta
                                                                   Franked with 3 cent green banknote (#184). 


Home, Next Page, Previous Page,   Index Page,