Broome County, New York Postal History
Union Center: January 1, 1954 - May 31, 1962
Rural Endicott
The Union Center Post Office, became a rural route served by Endicott on January 1, 1954 per Postal Bulletin PB 19713.
On May 31, 1962, Union Center became a branch of Endicott per Postal Bulletin PB 20310. 

1954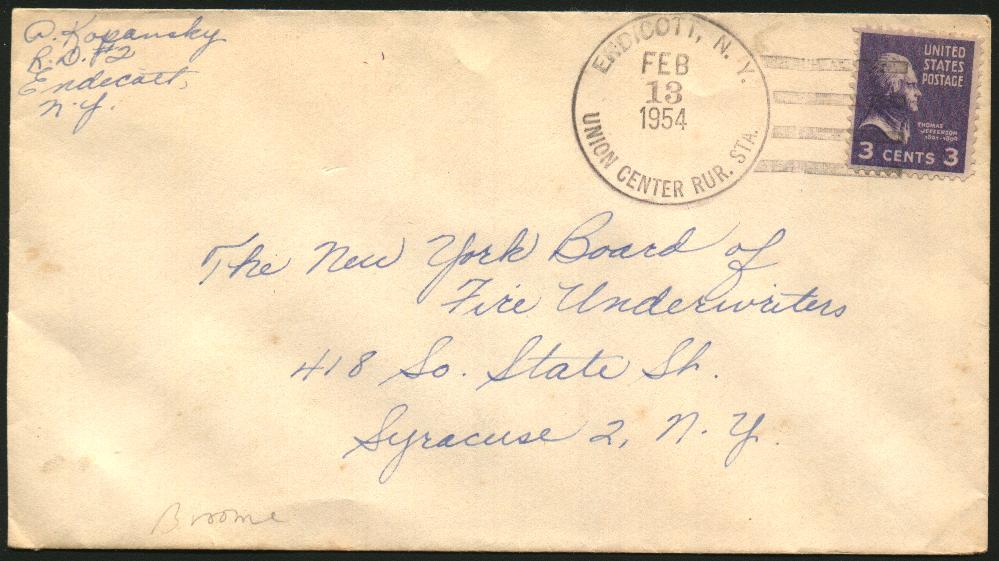 ENDICOTT, N.Y./FEB/13/1954/UNION CENTER RUR. STA.  Black 33mm CDS with 4-Bar killer tying 3 cent violet
                                                   prexie (#807) paying the first class surface rate.
                                                   Note return address of R.D.#2, which is why this letter
                                                   was handled by this rural station of Endicott.


Home, Next Page, Previous Page,   Index Page,