Broome County, New York Postal History
Underwood: July 25, 1859 - March 1, 1865
The Underwood Post Office was established in Broome County on July 25, 1859.  Prior to then it
was Gulf Summit.  The first postmaster of Underwood was James Carson.  On March 1, 1865 the name
of the Post Office reverted back to Gulf Summit. 

Underwood - 1863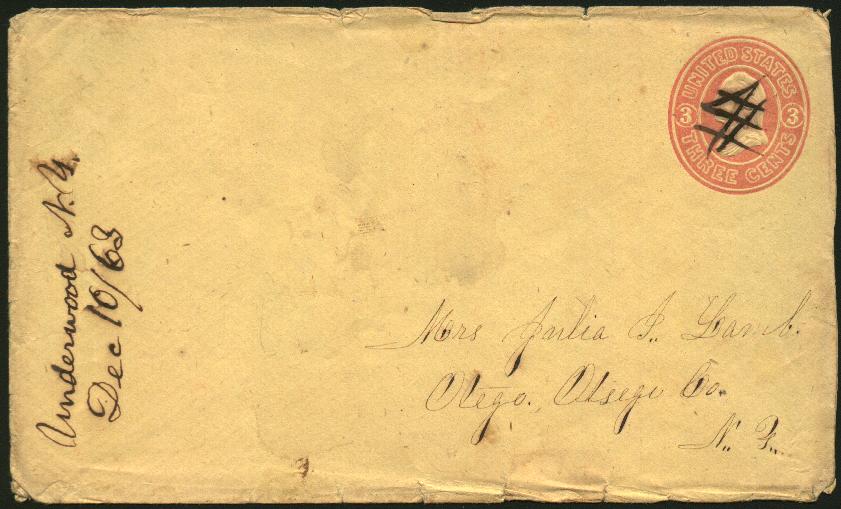 Underwood N.Y. / Dec 10/63  Manuscript town and date.  Black pen cancel
                            on 3 cent pink stamped envelope (#U35).


Home,   Next Page,   Previous Page,   Index Page,