Broome County, New York Postal History
Tunnel: January 9, 1882 - Present
The Tunnel Post Office was established on January 9,1882.  The first postmaster of Tunnel was Henry
F. Beardsley.  The Tunnel Post Office continues in operation today, with a Zip Code of 13848.


The Postoffice of Tunnel

Tunnel: Newly Discovered Postmaster Cancel - 1883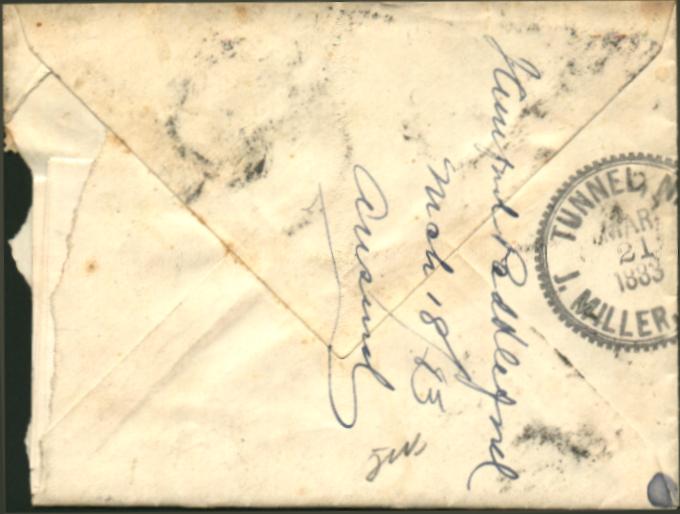 TUNNEL,N.Y./MAR/21/1883/J. MILLER,PM 27mm Black postmaster CDS found on back of cover
                                     mailed from North Sanford to Gilbertsville, NY.  This
                                     postmaster CDS was previously unreported.

Tunnel - 1888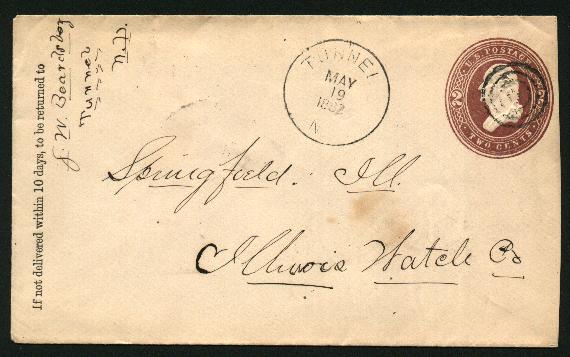 TUNNEL/MAY/19/1888/N.Y. CDS 27mm Black, Black target killer on
                        2 cent brown postal stationery.
                        SPRINGFIELD, ILL/MAY/22/1888/REC'D in 27mm CDS on back.


Home,   Next Page,   Previous Page,   Index Page,