Broome County, New York Postal History
Osborn's Hollow: May 18, 1829 - 1854
The Osborn's Hollow Post Office was established on May 18, 1829.  The first postmaster of Osborn's 
Hollow was Calvin Russell. In 1854, the spelling was officially changed to Osborne Hollow.

Osborns Hollow - c1850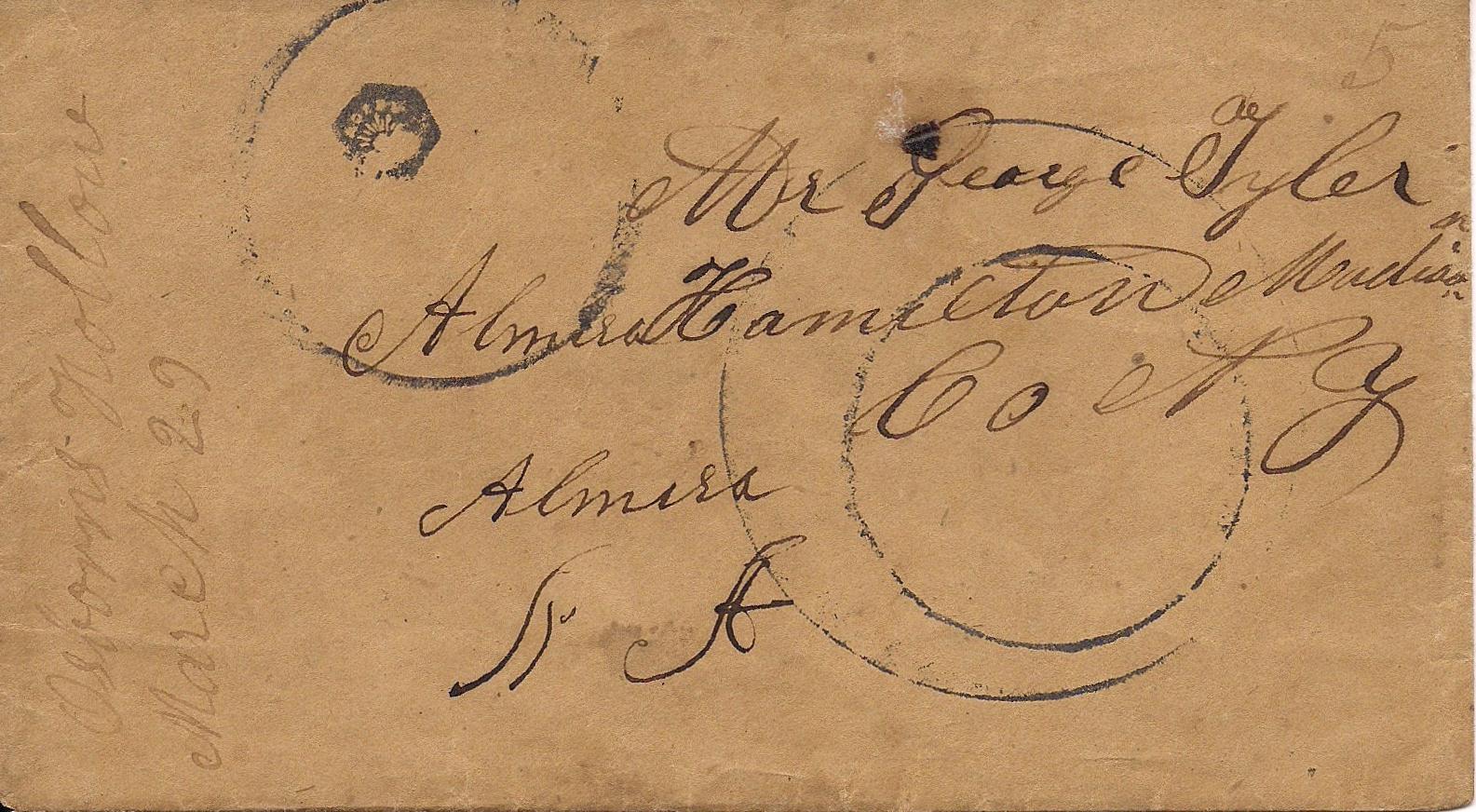 Osborns Hollow/March 29 Manuscript town and date; manuscript "5".
                        Mailed to Hamilton, Madison County, NY.
                        Rate for under 300 miles per act of March 3, 1845. 


Home,   Next Page,   Previous Page,   Index Page,