Broome County, New York Postal History
Chenango Forks: January 30, 1858 - December, 1895
The Chenango Forks Post Office was established for the second time in Broome County on January 30, 1858.
Prior to this it was located in Chenango County.  The first postmaster of Chenango Forks was Royal
R. Carr.  In December, 1895, the Chenango Forks Post Office was changed to Chenangoforks. 

Chenango Forks - 1858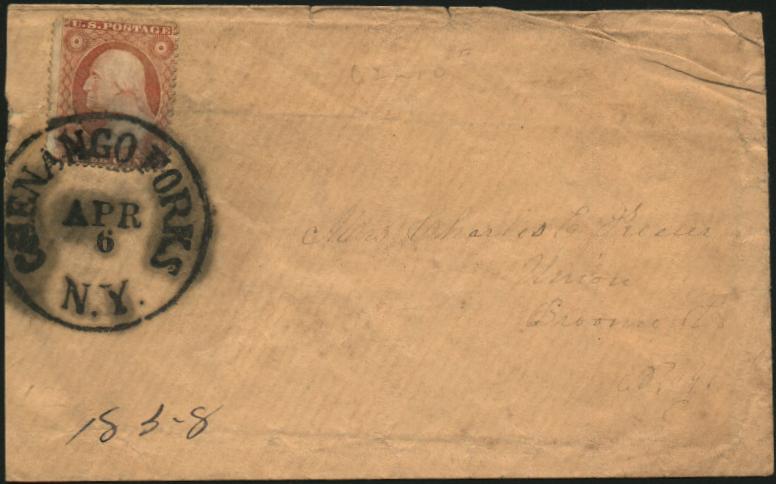 CHENANGO FORKS/APR/6/N.Y. Black 36mm CDS canceling a 3 cent dull red Type II issue of 1857
                          (#26).  Manuscript 1858 docketing on envelope.  Mailed just ten 
                          weeks after the Chenango Forks post office was re-established.

Chenango Forks - 1860's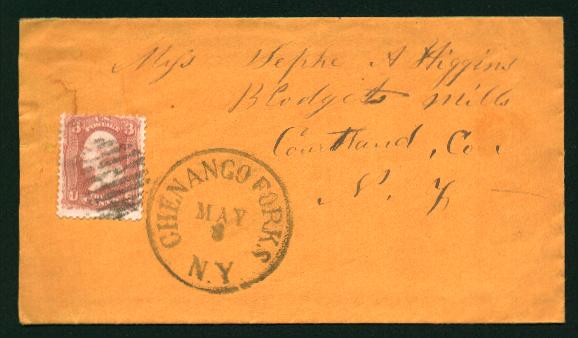 CHENANGO FORKS/MAY/8/N.Y. CDS 36mm Black, Grid Killer. 
                          Franked with 3 cent (#65)

Chenango Forks - 1863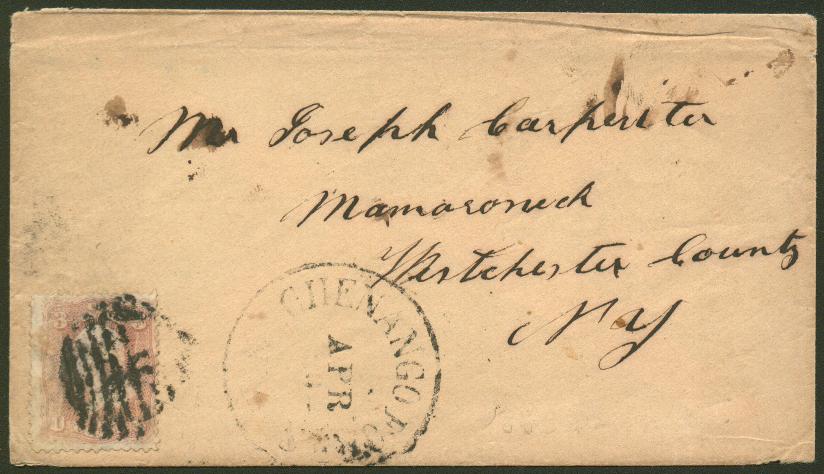 CHENANGO FORKS/APR/20/N.Y. CDS 36mm Black, Grid Killer.
                           Franked with 3 cent (#65) 


Home,   Next Page,   Previous Page,   Index Page,