Broome County, New York Postal History
Binghamton: May 29, 1830 - Present
Binghamton Auxillary Markings
Binghamton - 1897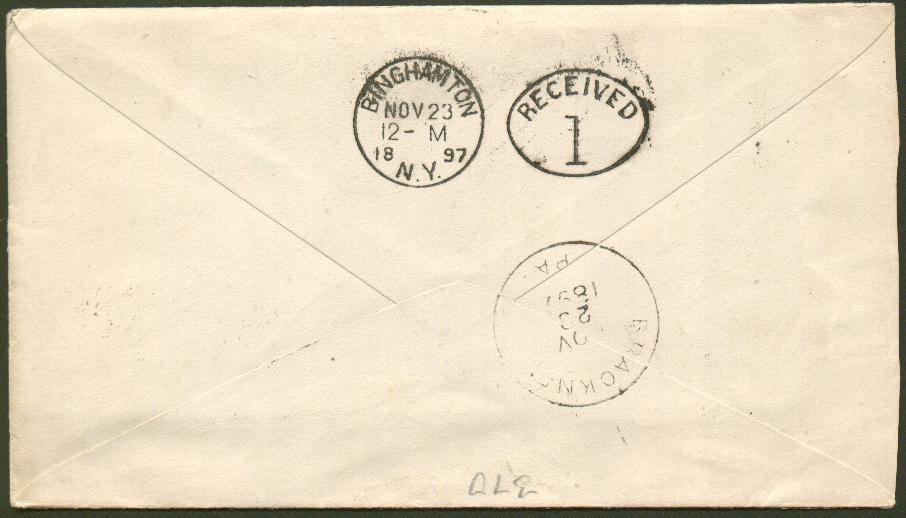 BINGHAMTON/NOV 23/12-M/1897/N.Y. American Postal Machine Company "RECEIVED/1" in oval service marking.
                                 This is a fairly common service marking from this time period.

Binghamton - 1906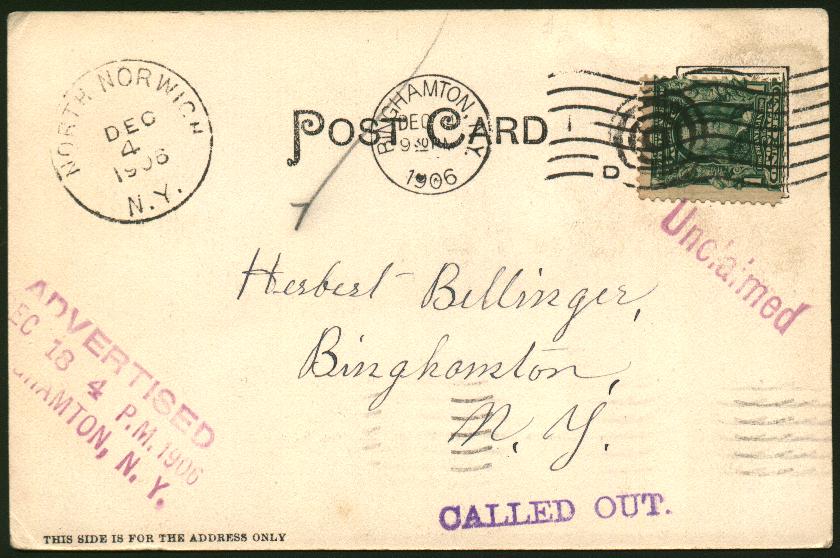 BINGHAMTON, N.Y./DEC 4/930 PM/1906 20mm Black CDS, wavy line machine cancel on post card originally mailed from North Norwich. Purple
                                   "CALLED OUT"; magenta "ADVERTISED/DEC 18 4 P.M.,1906/BINGHAMTON, N.Y." and magenta "Unclaimed",  
                                   document the attempts to deliver this card to the addressee whose street address was unknown.

Binghamton - 1908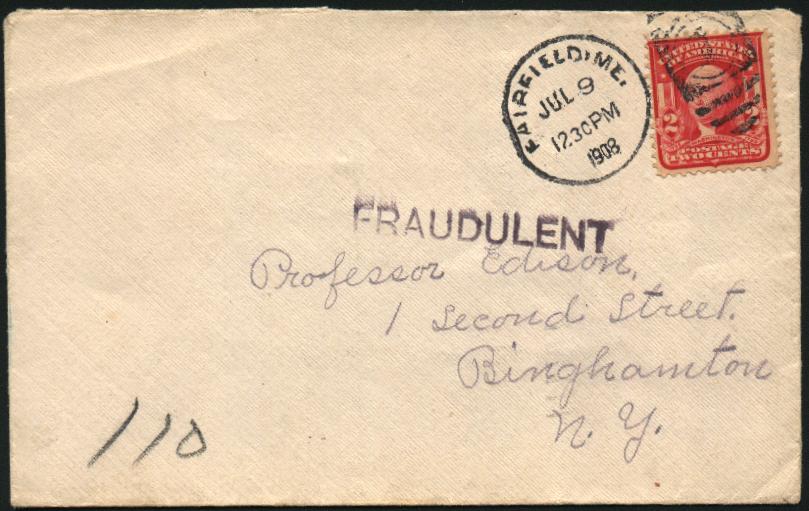 This letter mailed from Fairfield, Maine to Professor (Thomas?) Edison was evidently sent as a joke.
 The bold "FRAUDULENT" black handstamp was applied at the Binghamton post office, perhaps indicating that 
 the postmaster had a limited tolerance for humor!        

Binghamton - 1934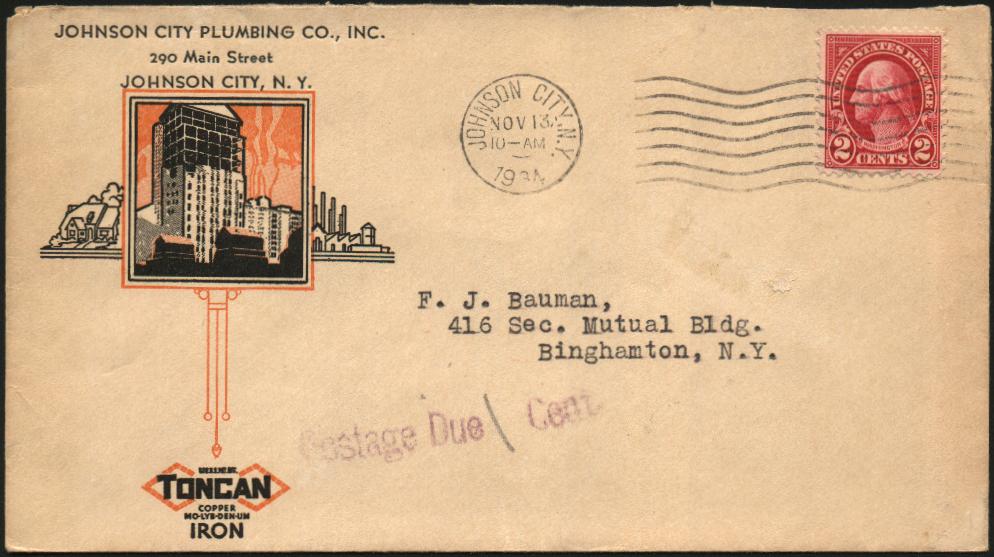 JOHNSON CITY, N.Y./NOV 13/10-AM/1934 This letter, mailed from Johnson City to Binghamton was franked with a
                                     2 cent carmine Fourth Bureau issue (#634) which underpaid the three cent
                                     first class rate.  The "Postage Due 1 Cent" was applied at the Binghamton
                                     post office, and the due postage was most likely collected on delivery.

Binghamton - 1945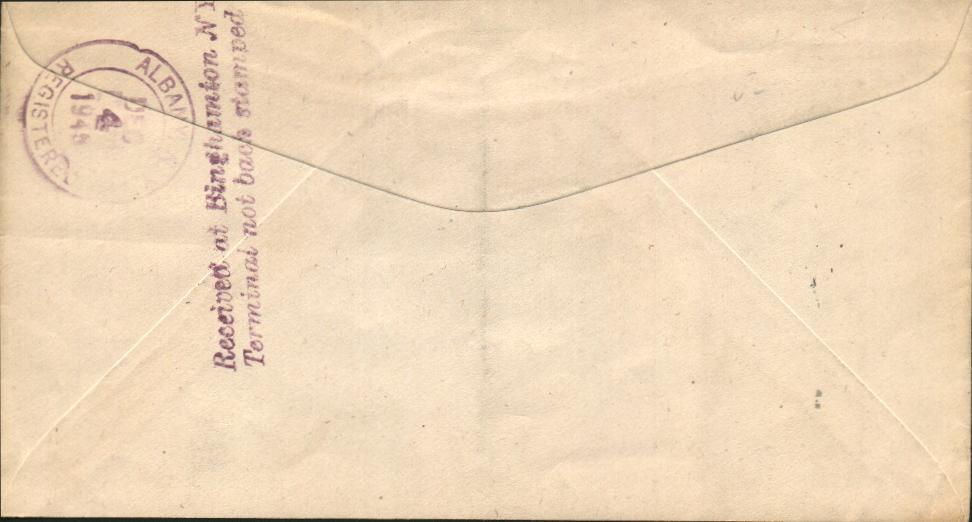 ALBANY N.Y./DEC 4/1945/REGISTERED A registered letter, mailed from West Edmeston, N.Y. to Albany was mailed 
                                  without the backflap being sealed with a Registry cancel from West Edmeston.
                                  This was noted when the letter was received at the Binghamton terminal. The
                                  purple backstamp "Received at Binghamton Terminal not back stamped" was 
                                  applied before the letter was sent on to Albany..




Home,   Next Page,   Previous Page,   Index Page,