Broome County, New York Postal History
Willowpoint: December, 1895 - July 1, 1908
The Willowpoint Post Office was established in Broome County in December, 1895. Prior to that it was Willow Point. The first postmaster of Willowpoint was Howard M. Birdsall. On July 1, 1908, the name of the post office reverted to Willow Point.

The Postmasters of Willowpoint

Willowpoint - 1906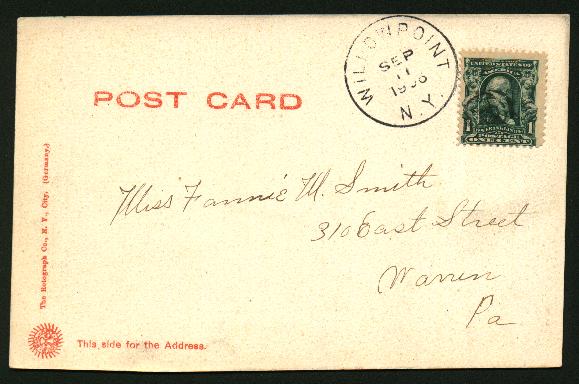 WILLOWPOINT/SEP/11/1906/N.Y.  CDS 28mm Black, target cancel
                              on 1 cent green (#300)on post card. 


Home,   Next Page,   Previous Page,   Index Page,