Broome County, New York Postal History
West Colesville: May 27, 1846 - June 30, 1902
The West Colesville Post Office was established on May 27, 1846.  The first postmaster of West Colesville
was Justus Pickering.  The West Colesville Post Office ceased operation on June 30, 1902 when service began
to be provided from the Binghamton Post Office.

West Colesville - Registered Mail - 1898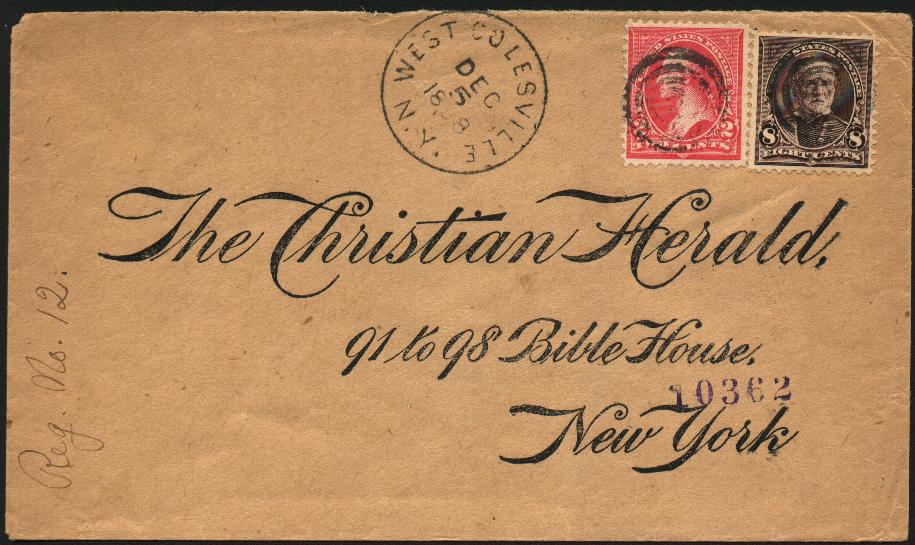 WEST COLESVILLE/DEC/5/1898/N.Y. Black 28mm CDS, black "10362" registration number, manuscript
                                "Reg. No. 12".  Black concentric ring killers on 2 cent carmine
                                and 8 cent violet brown paying fee for registered mail.


Home,   Next Page,   Previous Page,   Index Page,