Broome County, New York Postal History
Union: July 1, 1923 - January 15, 1966
Station of Endicott

The Union Post Office was established on July 1, 1923 as a station of Endicott per Postal Bulletin
13208.  Prior to that, it was also called Union.  It had a Zip Code of 13762.  On January 15, 1966 
per Postal Bulletin 20506, the Zip Code was changed to 13760.

Auxillary Marking - 1924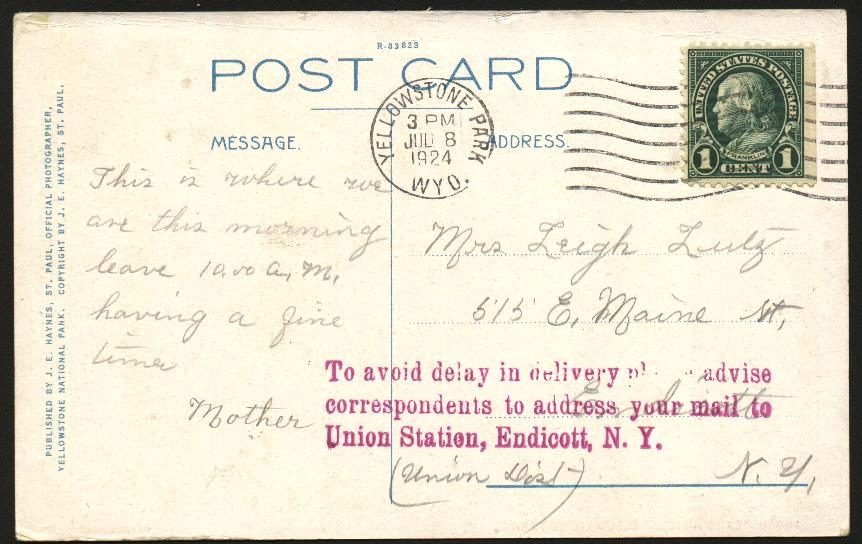 Mailed to Endicott where magenta handstamp "To avoid delay in delivery please advise
correspondents to address your mail to Union Station, Endicott, N.Y." was applied.                                          

Flag Cancel - 1928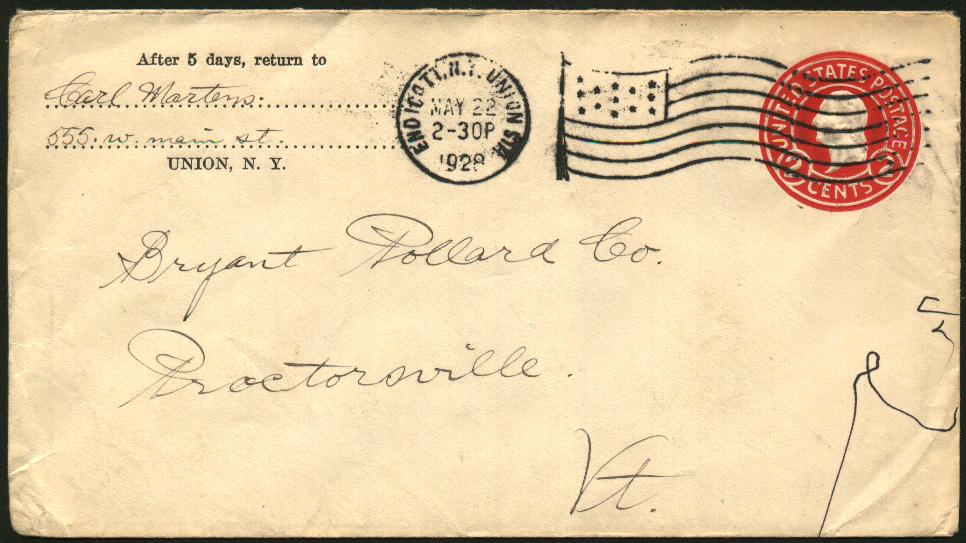 ENDICOTT, N.Y. UNION STA/MAY 22/2-30P/1928 Black 22mm CDS with Type C14 Flag cancel with no diespace.
                                           This type flag cancel was in use at Union Station from 1926 - 1931.
                                           2 cent carmine stamped envelope paid the first class letter rate. 

Machine Cancel - 1935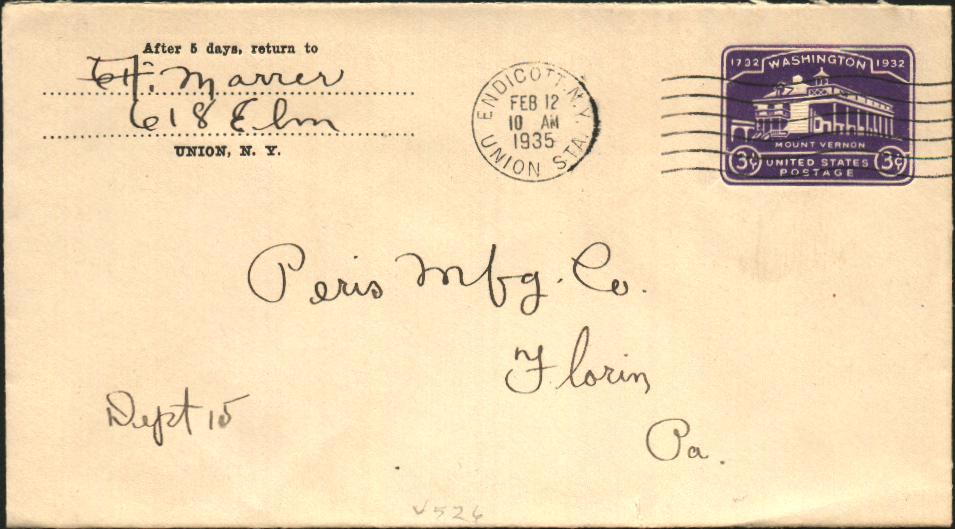 ENDICOTT, N.Y./FEB 12/10 AM/1935 Black 20mm CDS with International machine cancel on 3 cent purple
                                 Washington Bicentenial stamped envelope of 1932 (U526).  Envelope
                                 paid the first class surface letter rate effective July 6, 1932. 

Registered - 1943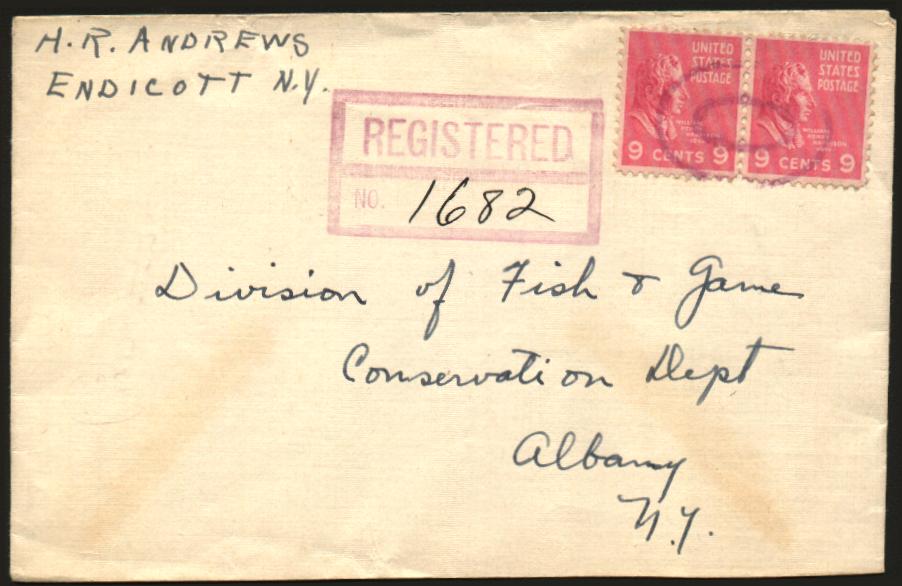 Magenta "REGISTERED/No. 1682" in box.  Dummy double oval killer cancels pair of 9 cent rose pink
"prexies" which paid the 3 cent first class surface letter rate and the 15 cent registry fee for
$5.00 or under indemnity effective July 1, 1932.

Reverse of Above - 1943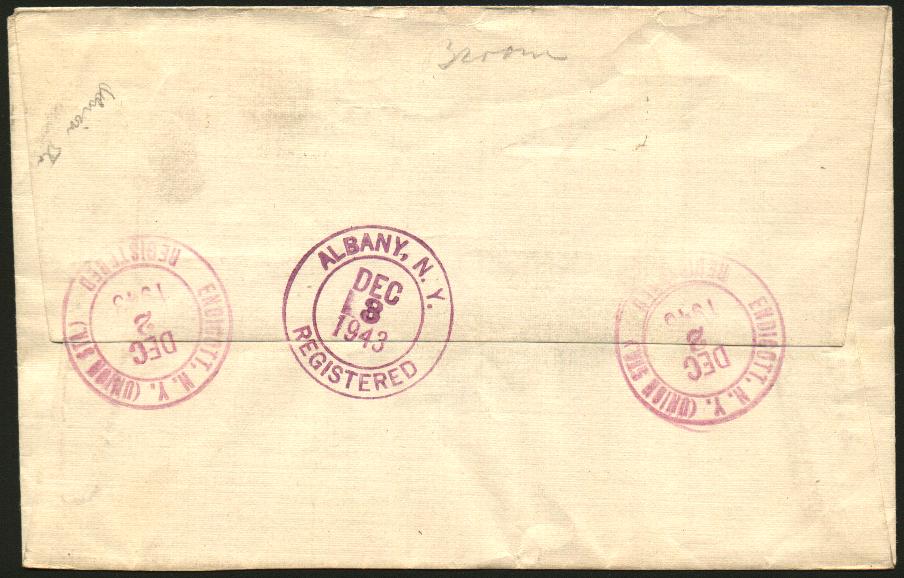 ENDICOTT, N.Y. (UNION STA.)/DEC/2/1943 Pair of magenta 28mm DCDS sealing envelope flap on 
                                       back of cover.


Home,   Next Page,   Previous Page,   Index Page,