Broome County, New York Postal History
Stella: October 2, 1890 - June 30, 1902
The Stella Post Office was established on October 2, 1890. The first postmaster of Stella was Henry 
R. Butman.  The Stella Post Office ceased operation on June 30, 1902 when service began to be 
provided from the Binghamton Post Office.

Stella - 1893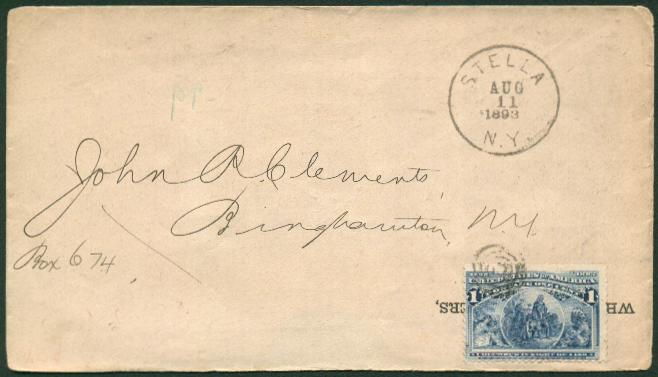 STELLA/AUG/11/1893/N.Y. Black 28mm CDS, target cancel on 1 cent deep blue (# 230).
                        Stamp pays the 1 cent per 2 ounce third class single piece
                        rate which became effective May 1, 1879. 

Stella - 1893

Back of above envelope: All over advertisement for Lennox soap. 


Home,   Next Page,   Previous Page,   Index Page,