Broome County, New York Postal History
Stateline: January 6, 1891 - May 30, 1908
The Stateline Post Office was established on January 6, 1891. The first postmaster of Stateline was 
Joseph F. McKune.  The Stateline Post Office ceased operation on May 30, 1908 when service began to be 
provided from the Susquehanna Post Office in Susquehanna County, Pennsylvania.

Stateline - 1906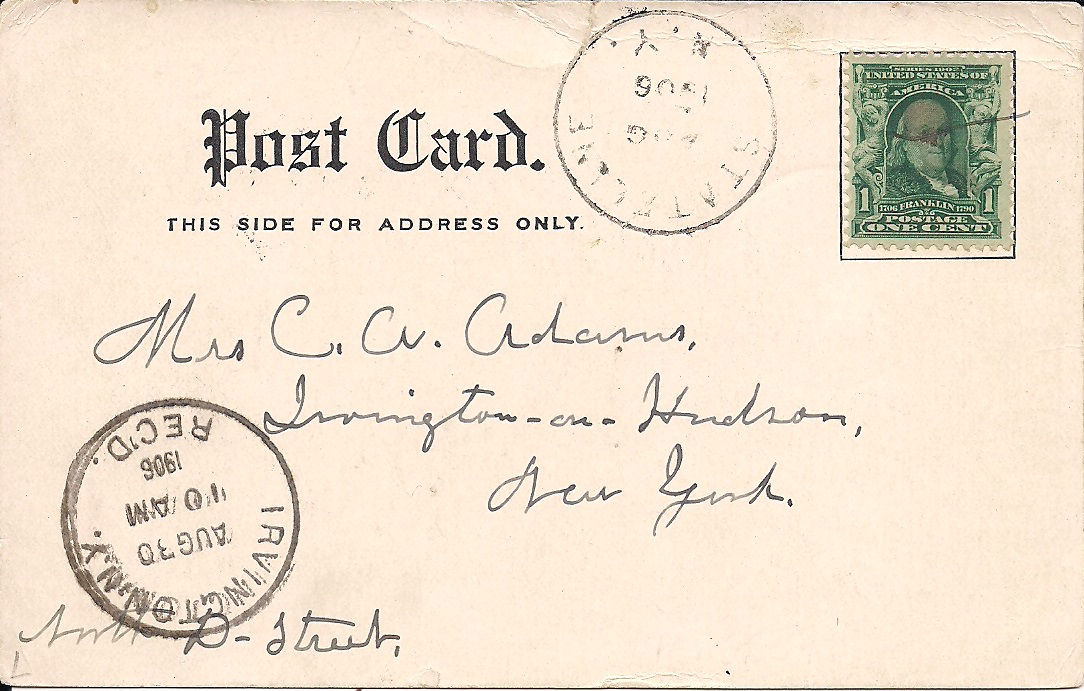 Stateline/AUG/29/1906/N.Y. Black 28mm CDS;  pen cancel on
                           1cent green blue 2nd Bureau issue (300).


Home,   Next Page,   Previous Page,   Index Page,