Broome County, New York Postal History
Sanford: March 9, 1846 - April 14, 1923
The Sanford Post Office was reestablished on March 9, 1846. The first postmaster of the reestablished 
office was John Pinney.  The Sanford Post Office ceased operation on April 14, 1923 when service began
to be provided by the Deposit Post Office.

Sanford - 1870's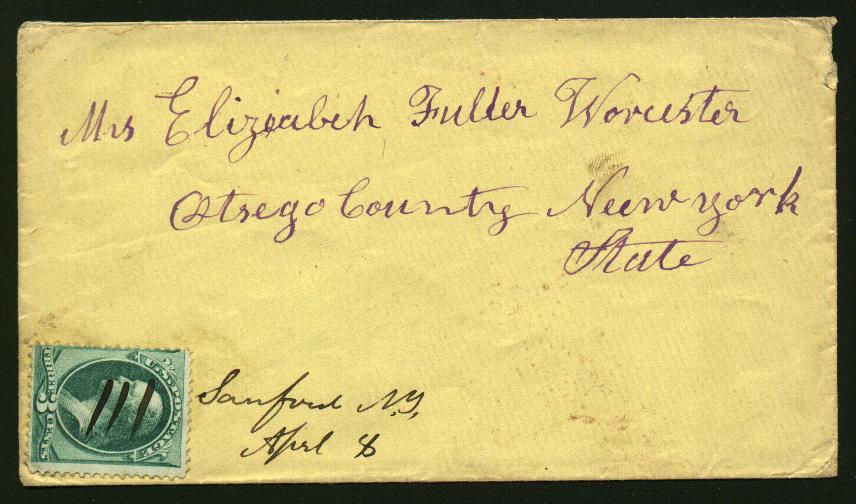 Sanford N.Y./April 8 Manuscript; Manuscript cancel on 3 cent green banknote (#158?)

Sanford - 1891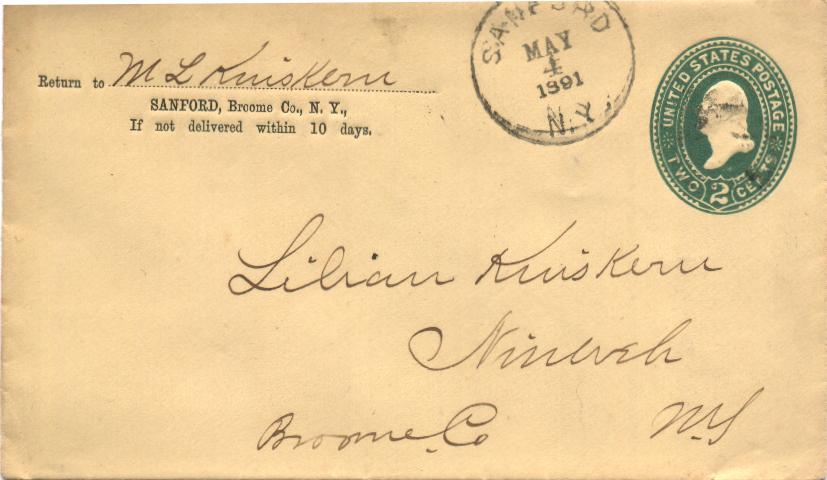 Sanford/MAY/4/1891/.Y./b> Black 28mm CDS; smudge cancel
                      on 2 cent green stamped envelope (U311).

Sanford - 1907: R.F.D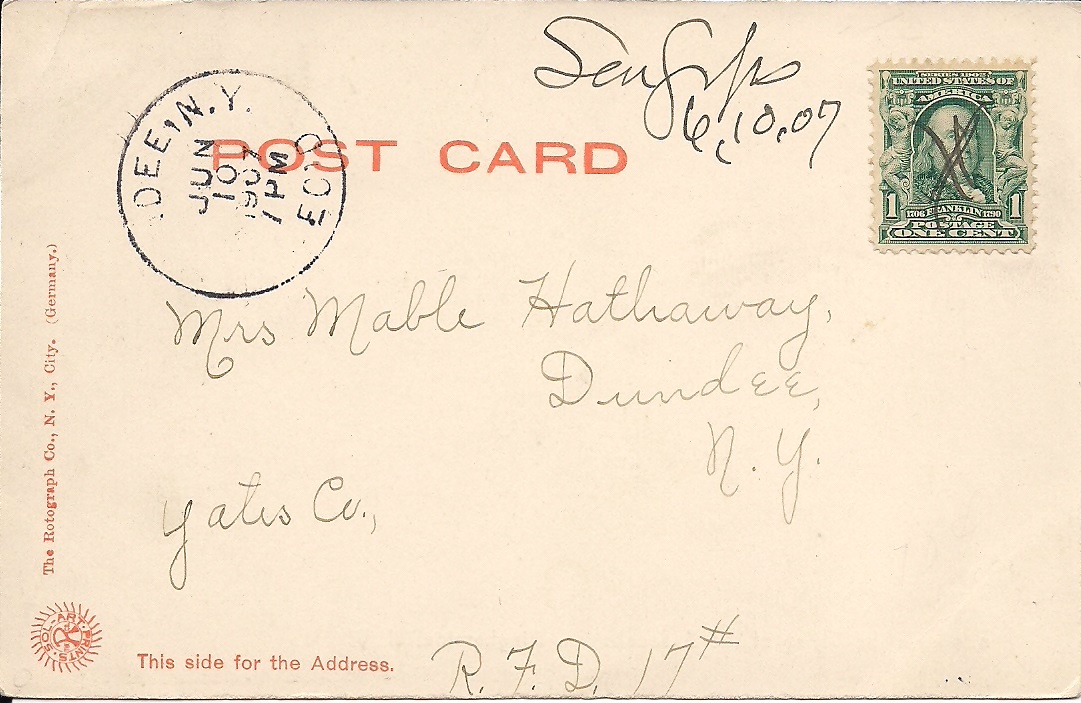 Sanford/06,10,07 Manuscript Type 11A R.F.D cancel; pen cancel
                 on 1 cent blue green 2nd Bureau issue (300).

Sanford - 1921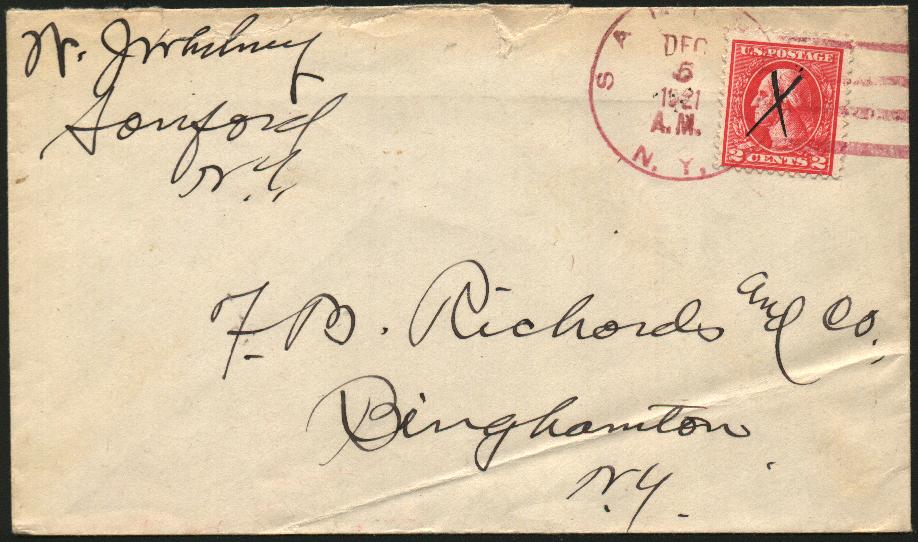 SANFORD/DEC/5/1921/A.M./N.Y. Red 32mm CDS, red 4 bar killer and manuscript "X"
                             tying 2 cent carmine Washington Franklin issue. 


Home,   Next Page,   Previous Page,   Index Page,