Broome County, New York Postal History
Penelope: January 9, 1890 - July 31, 1906
The Penelope Post Office was established on January 9, 1890. The first postmaster of Penelope was 
Mrs. Minnie Johnson.  The Penelope Post Office ceased operation on July 31, 1906 when service began 
to be provided by Whitney Point.

Penelope - 1895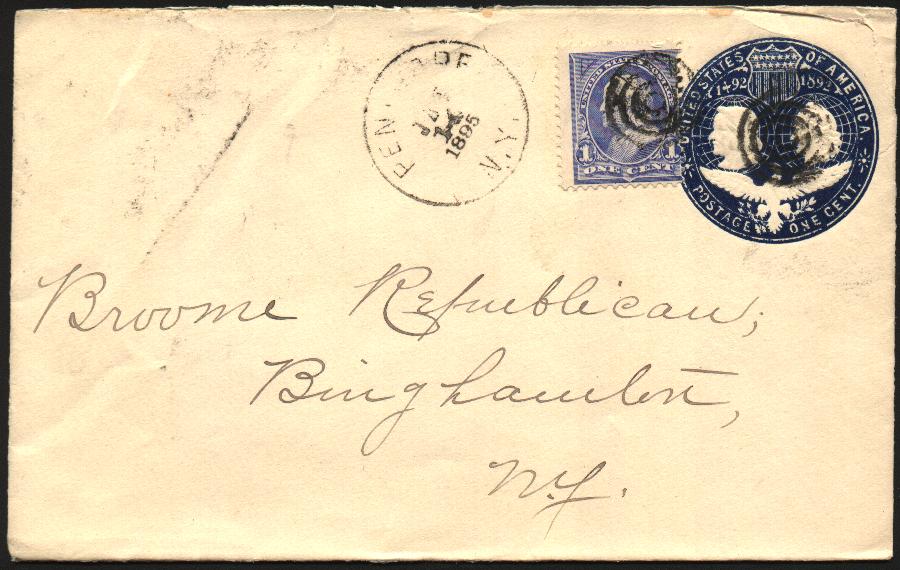 PENELOPE/JAN/14/1895/N.Y.Black 27mm CDS, black target killer tying 1 cent ultramarine
                         first Bureau issue (#246) to 1 cent deep blue stamped envelope (#U348). 

Penelope - 1901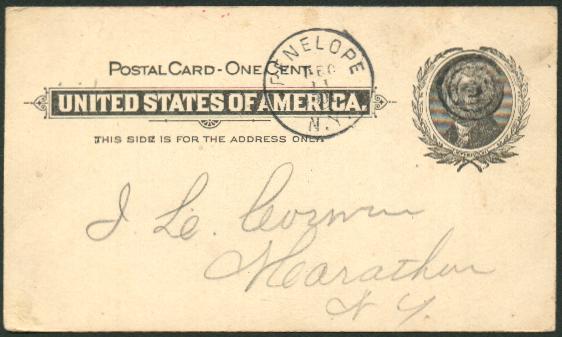 PENELOPE/DEC/11/1901/N.Y. Black 28mm CDS, target cancel on 1 cent black postal card (# UX12). 


Home,   Next Page,   Previous Page,   Index Page,