Broome County, New York Postal History
Ouaquaga: February 3, 1859 - March 11, 1989
The Ouaquaga Post Office was established on February 3, 1859 from the Susquehannah Post Office.  The first
postmaster of Ouaquaga was Lewis H. Tyrrell.  The Ouaquaga Post Office utilized a Zip Code of 13826, until
it was discontinued on March 11, 1989, when it was converted to a community post office of Harpursville per
Postal Bulletin PB 21720.

Ouaquaga - 1862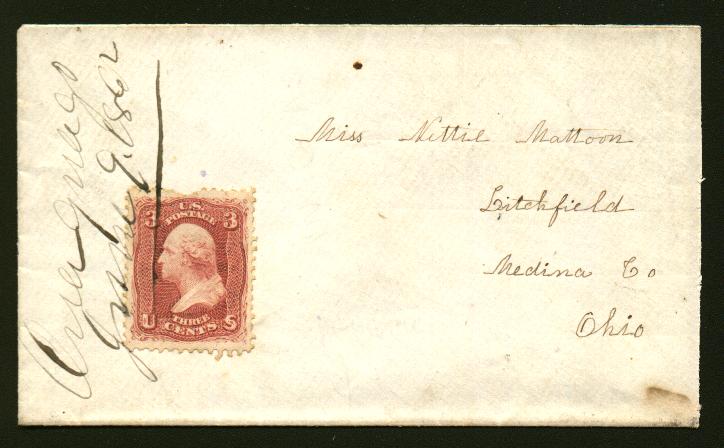 Ouaquago/June 9, 1862 Manuscript;
                      Franked with 3 cent rose (#65) on patriotic cover.

Ouaquaga - 1882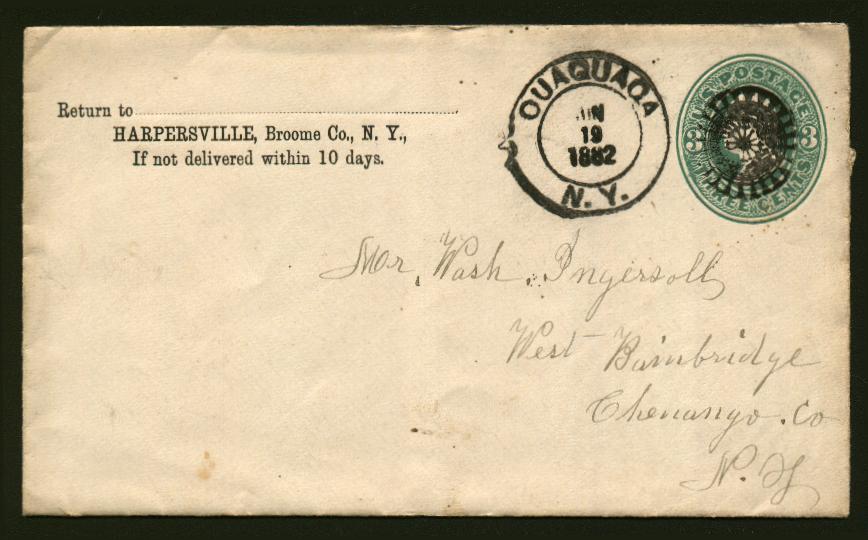 OUAQUAGA/JUN/19/1882/N.Y. DCDS 28mm Black.  Black "wheel of fortune" killer.
                          On 3 cent green stamped envelope, Die 2 (U163) .

Ouaquaga - 1883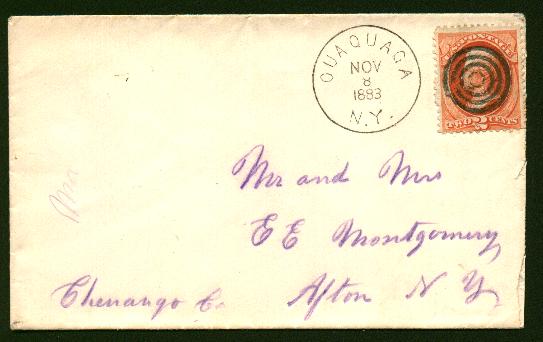 OUAQUAGA/NOV/8/1883/N.Y. CDS 27mm Black, Concentric ring killer.  
                         Franked with the 2 cent vermillion Banknote (#183)
                         paying the new letter rate effective October 1, 1883.


Home,   Next Page,   Previous Page,   Index Page,