Broome County, New York Postal History
Lamb's Corners: July 25, 1861 - May 24, 1892
The Lamb's Corners Post Office was established in Broome County on July 25, 1861.  Prior to that, it was
Nanticoke Springs.  The first postmaster of Lamb's Corners was Edwin P. Smith.  On May 24, 1892, Lamb's
Corners became Nanticoke.

Lamb's Corners - 1870's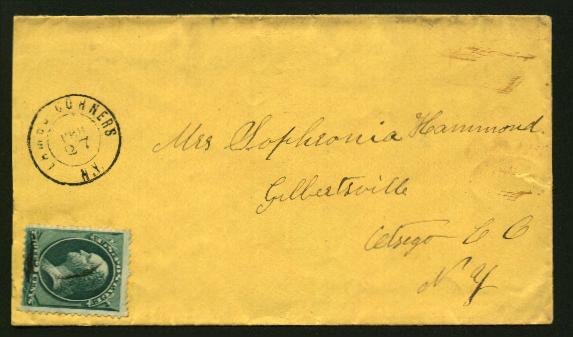 LAMB'S CORNERS/FEB/27/N.Y. DCDS 24mm Black, Black cork cancel
                           on 3 cent green Banknote (#158). 

Lamb's Corners - 1881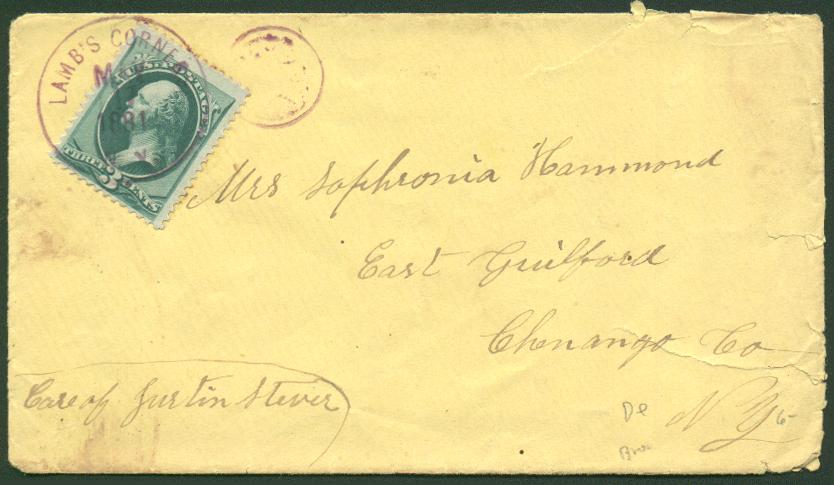 LAMB'S CORNERS/MAY/17/1881/N.Y.  CDS 28mm Magenta, with decorative magenta (star?)
                                 killer on 3 cent green banknote 

Lamb's Corners - 1890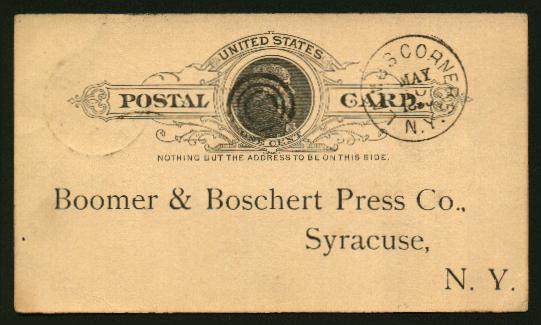 LAMB'S CORNERS/MAY/10/1890 CDS 27mm Black, Black target cancel
                           on 1 cent postal card (#UX9)  


Home,   Next Page,   Previous Page,   Index Page,