Broome County, New York Postal History
Kirkwood Centre: September 11, 1861 - December, 1893
The Kirkwood Centre Post Office was established in Broome County on September 11, 1861.  The first postmaster
of Kirkwood Centre was Eli W. Watrous.  In December, 1893, the spelling was changed to Kirkwood Center.

Kirkwood Centre - 1862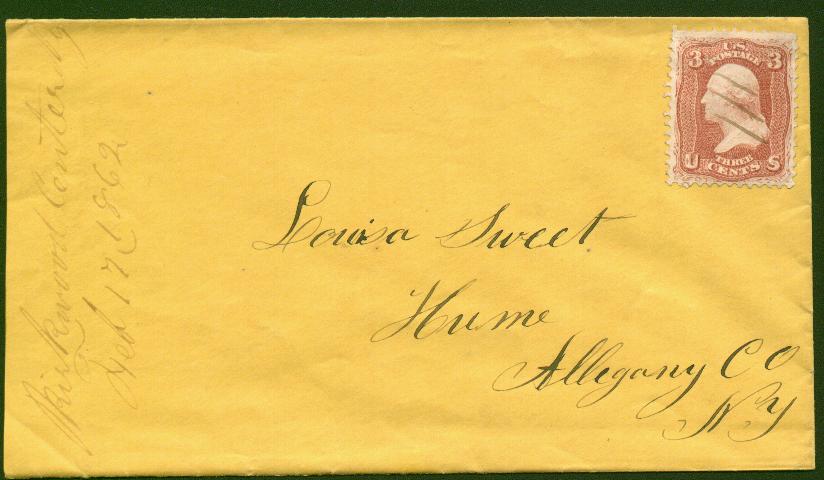 Kirkwood Center NY/Feb 17 1862  Black manuscript town and date, Black pen cancel
                                on 3 cent rose (#65).
                                Note: Spelling of "Center" even though P.O. officially "Centre". 


Home,   Next Page,   Previous Page,   Index Page,