Broome County, New York Postal History
Harpersville: July 24, 1821 - July 28, 1886
Harpersville - 1869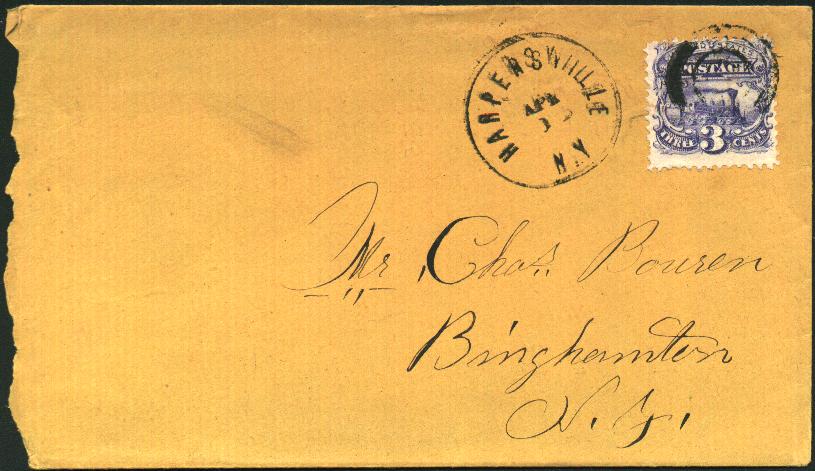 Harpersville/APR/15/N.Y Black 26mm CDS, black target killer tying 3 cent ultra-
                        marine pictorial issue (#114), paying the first class letter
                        rate. Stamp was used just a couple of weeks after its March
                        27th issue date. Enclosed letter dated April 1, 1869.

Harpersville - 1870's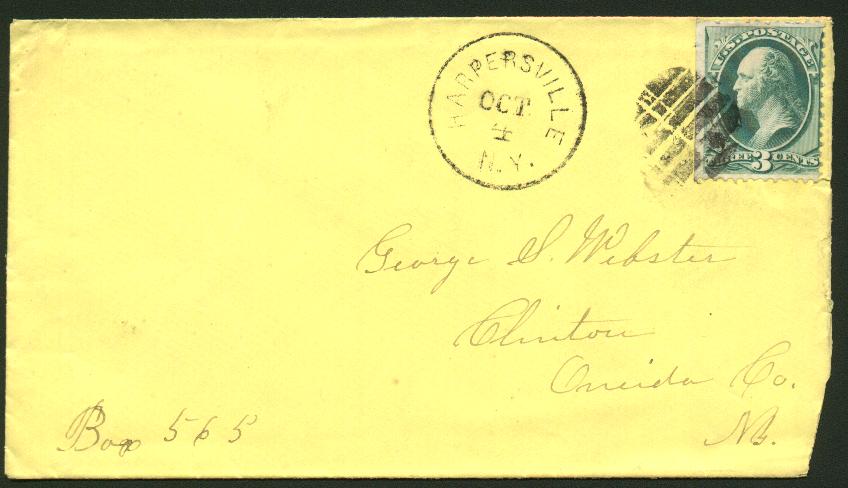 Harpersville/OCT/4/N.Y Black 26mm CDS, black circular grid killer
                       tying 3 cent green banknote (#184).

Harpersville - 1884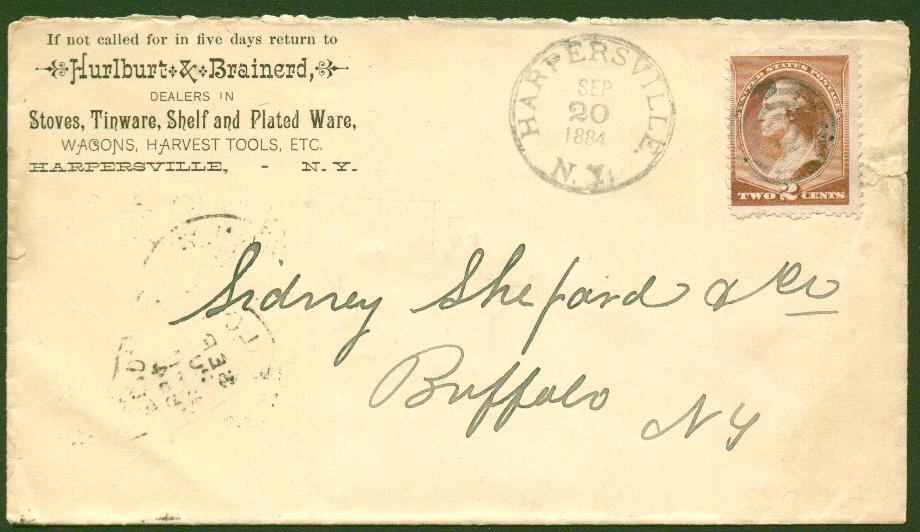 Harpersville/SEP/20/1884/N.Y Black 27mm DLCDS, black concentric circle
                             killer tying 2 cent red brown banknote (#210) to
                             Hurlburt & Brainerd advertising cover.


Home,   Next Page,   Previous Page,   Index Page,