Broome County, New York Postal History
Harpursville: July 28, 1886 - Present
The Harpursville Post Office was established on July 28, 1886 when the spelling was changed from
Harpersville.  The first postmaster of Harpursville was Jesse Brown.  The Harpursville Post Office
exists today with a Zip Code of 13787.

Harpursville - 1886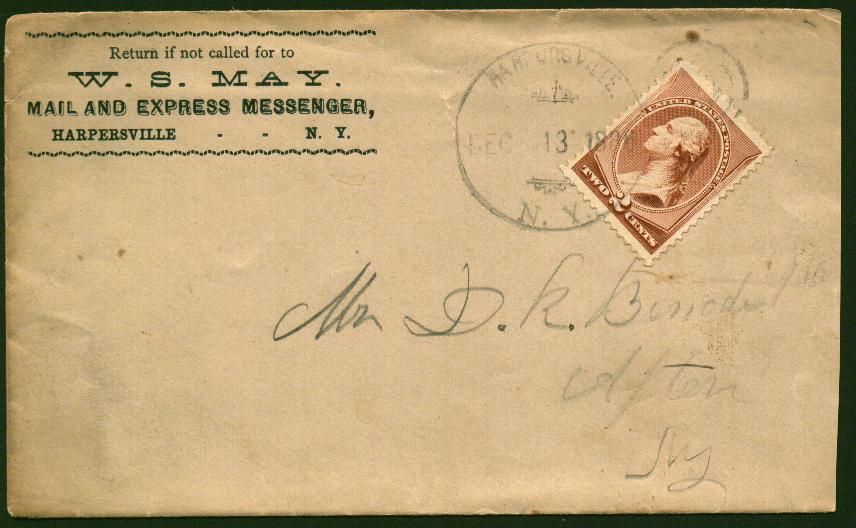 HARPURSVILLE/Dec 13 1886/NEW YORK Black 27mm CDS with fancy crown at top and bottom.
                                  Black target killer ties 2 cent red brown banknote (# 210).

Harpursville - 1892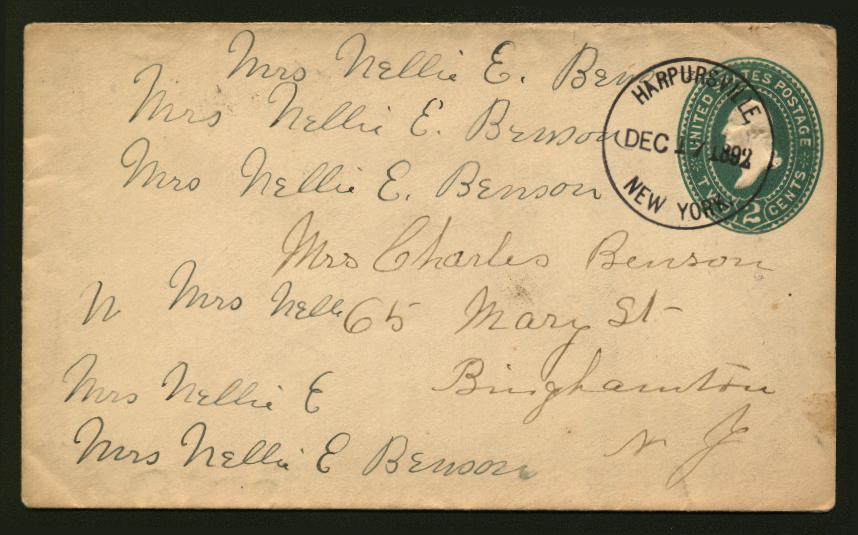 HARPURSVILLE/DEC 17 1892/NEW YORK CDS 29mm Black.  
                                  On 2 cent green stamped envelope, die 2 (U311).

Harpursville - 1895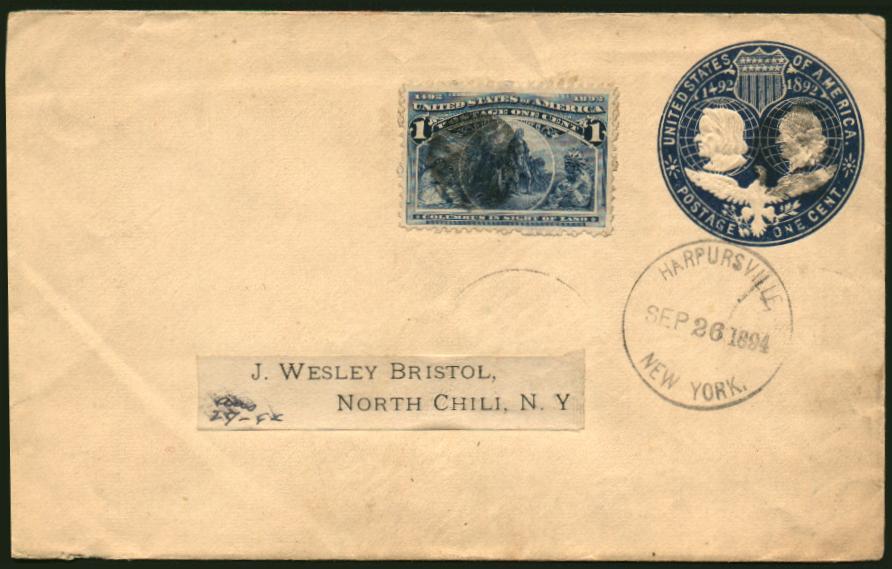 HARPURSVILLE/SEP 26 1894/NEW YORK Black 29mm CDS with black cork cancels tying 1 cent blue Columbian
                                   stamp (230) to 1 cent blue Columbian issue stamped envelope (U311).

Harpursville - 1898: Receiving cancel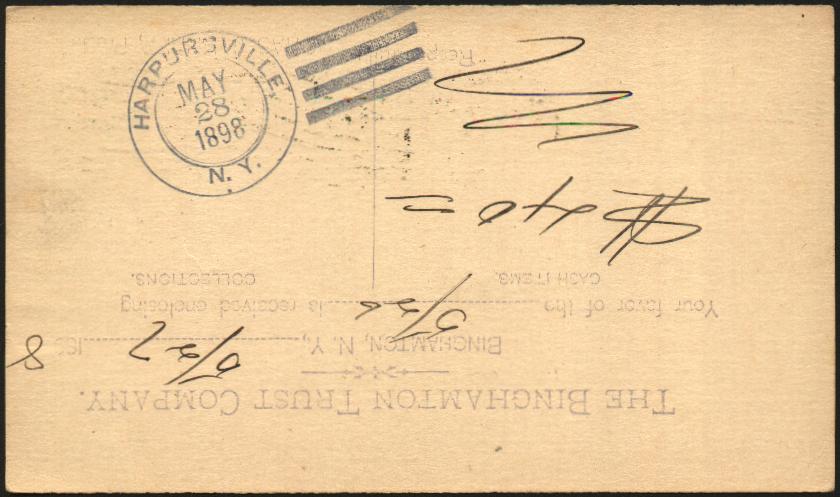 HARPURSVILLE/MAY/28/1898/N.Y. Black 28mm DCDS with wide 4 bar duplex on back of  
                               1 cent postal card (UX14) from Binghamto Trust Company.


Home,   Next Page,   Previous Page,  Index Page,