Broome County, New York Postal History
East Maine: May 15, 1849 - March 31, 1904
The East Maine Post Office was established in Broome County on May 15, 1849.  The first postmaster of
East Maine was Moses W. Bennet.  The East Maine Post Office was discontinued on March 31, 1904 and
began receiving service from the Lestershire Post Office.

East Maine - c1860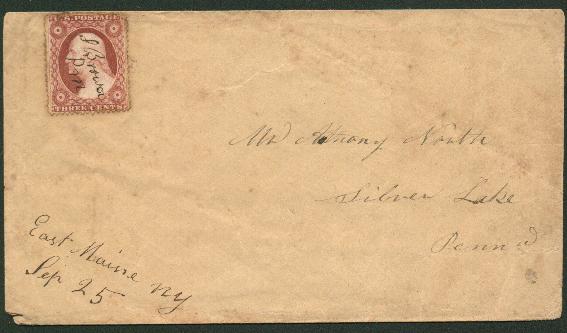 East Maine NY/Sep 25 Manuscript town and date, "S Brown/P.M." manuscript killer on
                     3 cent dull red (# 26).  

East Maine - 1889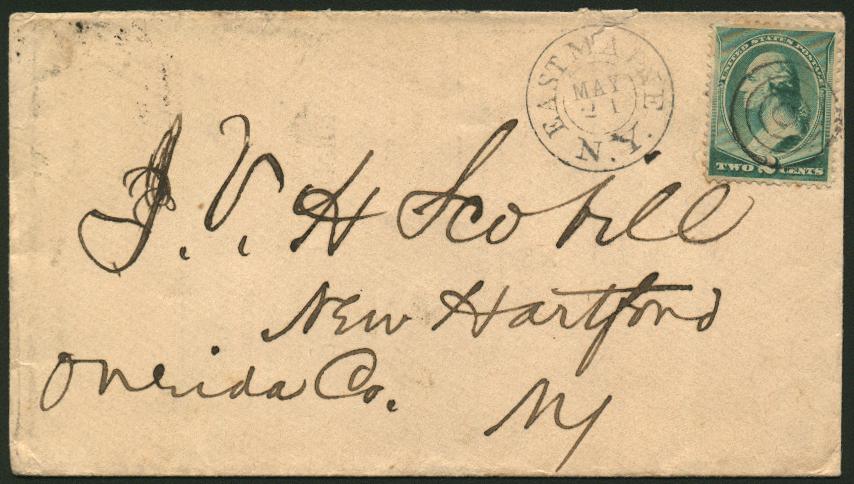 EAST MAINE/MAY/21/N.Y. Black 24mm DCDS, Black target killer on 3 cent green banknote.
                       Backstamp Black "BINGHAMTON, N.Y./MAY 21/2:30PM/89" CDS with Duplex (1). 
               

East Maine - 1890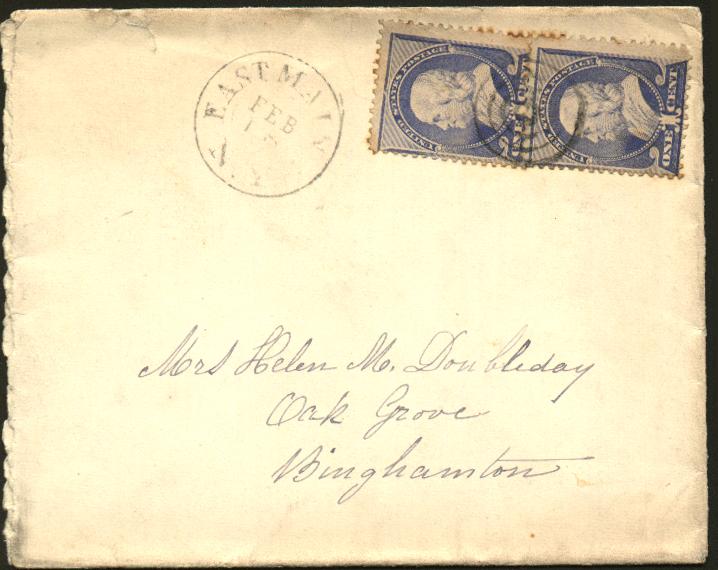 EAST MAINE/FEB/18/N.Y.  Black 25mm DCDS, Black concentric ring killer tying pair of 1 cent
                        ultramarine banknotes of 1887, paying single 2 cent rate, to cover.  
                        Binghamton, N.Y. receiving CDS on rear establishes year as 1890.  


Home,   Next Page,   Previous Page,   Index Page,