Broome County, New York Postal History
Dunbar: September 19, 1892 - May 31, 1894
The Dunbar Post Office was established in Broome County on September 19, 1892.  The first postmaster
of Dunbar was Mark Hall.  The Dunbar Post Office was discontinued on May 31, 1894 and began receiving
service from the Occanum Post Office.

Dunbar - 1893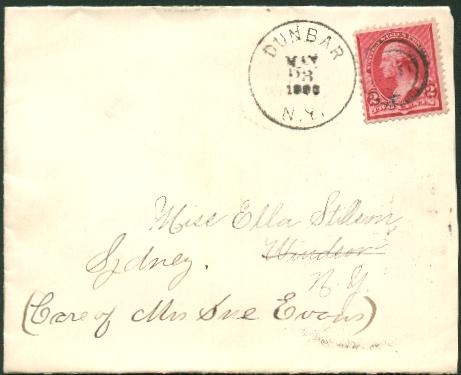 DUNBAR/MAY/23/1893/N.Y. Black 27mm CDS, target killer on 2 cent carmine (# 220).
                        Forwarded from Windsor to Sidney, N.Y. Windsor and Sidney CDS on rear.


Home,   Next Page,   Previous Page,   Index Page,