Broome County, New York Postal History
Damascus: April 6, 1899 - July 31, 1907
The Damascus Post Office was established in Broome County on April 6, 1899.  The first postmaster
of Damascus was Ina Whipple.  The Damascus Post Office ceased operation on July 31, 1907, when
service began to be provided by the Windsor Post Office.

Damascus - 1907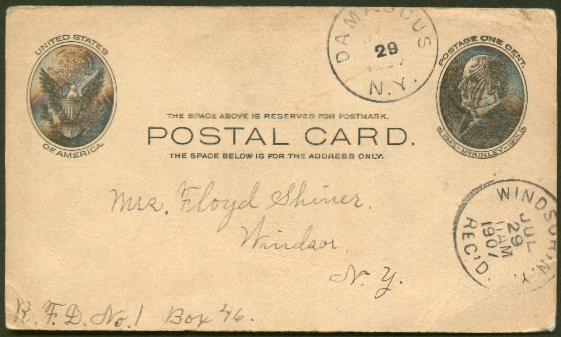 DAMASCUS/JUL/29/1907/N.Y. Black 28mm CDS, target killer on 1 cent black postal card (# UX18).
                          Black WINDSOR,N.Y./JUL/29/11AM/1907/REC'D CDS.  Mailed to R.F.D. No1, Windsor.
                          Mailed two days before post office was discontinued. 

Damascus - 1907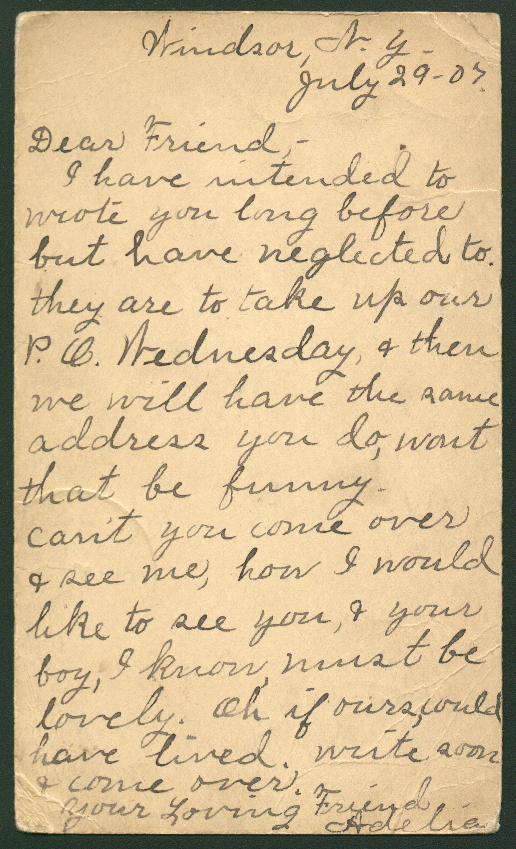 Message side of above postal card mentioning closing of Damascus post office on Wednesday (July 31, 1907). 
               


Home,   Next Page,   Previous Page,   Index Page,