Broome County, New York Postal History
Corbettsville: March 22, 1839 - February 7, 1859
The Corbettsville Post Office was established in Broome County on March 22, 1839.  The first postmaster
of Corbettsville was Sewell Corbett.  On February 7, 1859, the Corbettsville Post Office became Millburn.

Sewell Corbett - First Postmaster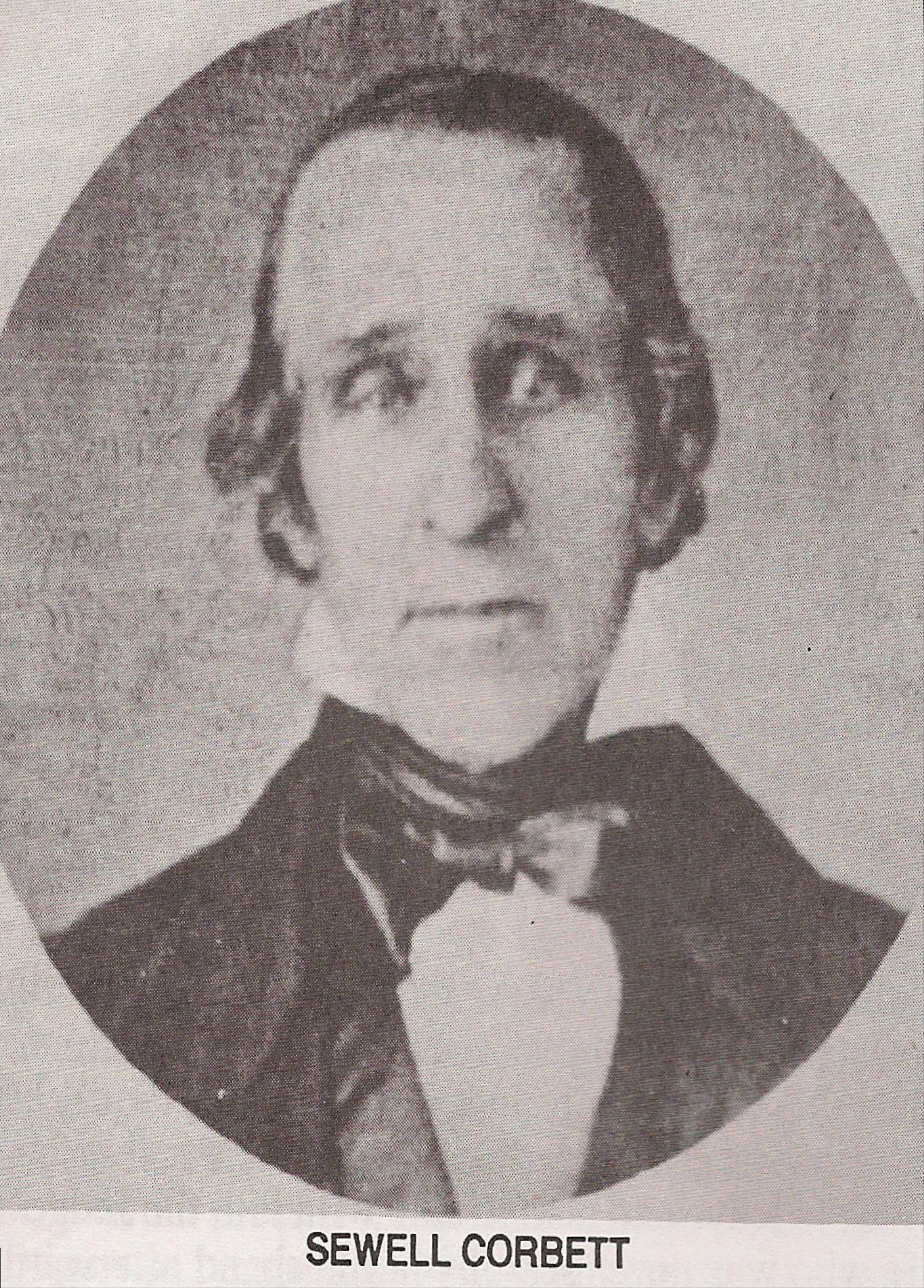 Photo courtesy of the Broome County Historical Society
Corbettsville - 1858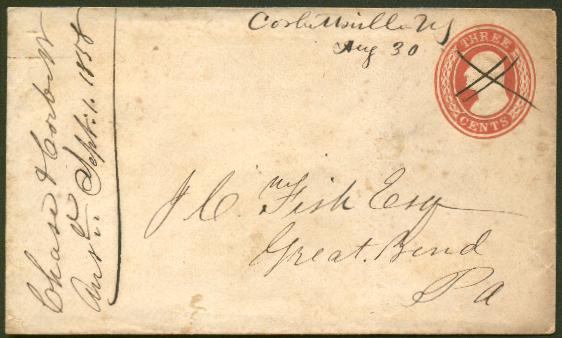 Corbettsville NY/Aug 30 Manuscript town and date, pen cancel on 3 cent red stamped envelope (# U9).
                        Manuscript Chase(?) Corbett/Ans'd Sept. 1. 1858. 


Home,   Next Page,   Previous Page,   Index Page,