Broome County, New York Postal History
Deposit: August 3, 1860 - Present
Deposit Post Office on Front Street circa 1910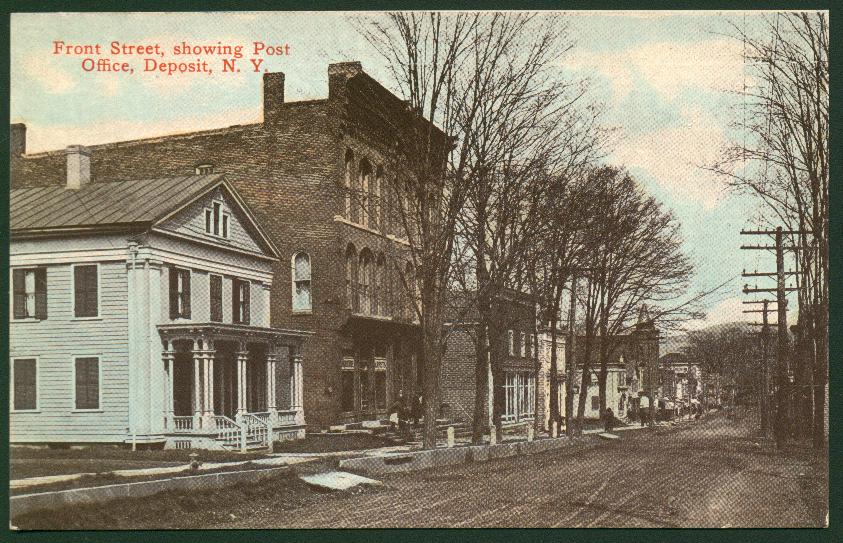 Image from realphoto postcard.
Post Office appears to be the 2nd building from the left based on the steps and the handrail seen in the image below.
Deposit Postal Workers at Post Office - circa 1900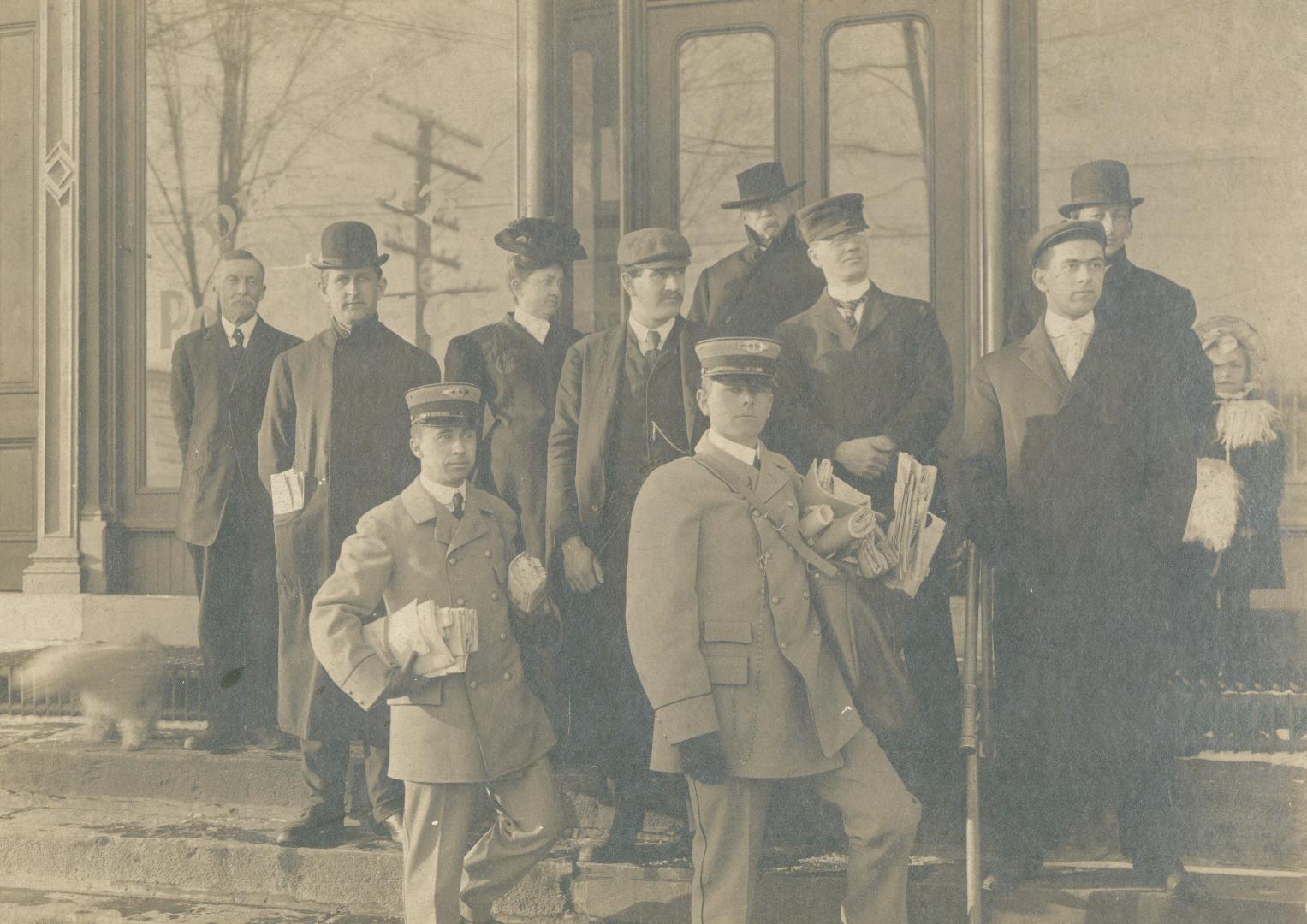 Image from actual photograph in my collection.
Note: In 1898, the postmaster of Deposit was listed as Charles T. Alverson. I'm not sure if he was still postmaster when this picture was taken and, if so, if he is in this picture. Anyone who may know the identities of any person in this photograph, would you please email me at D. E. Williams, and I will place those identities on this page.