Broome County, New York Postal History
Castlecreek: December, 1895 - December, 1905
The Castlecreek Post Office was established in Broome County in December, 1895.  The name was
changed from Castle Creek.  The first postmaster of Castlecreek was Oliver M. Goodspeed.  The 
Castlecreek Post Office was renamed Castle Creek in December, 1905. 

Castle Creek - 1898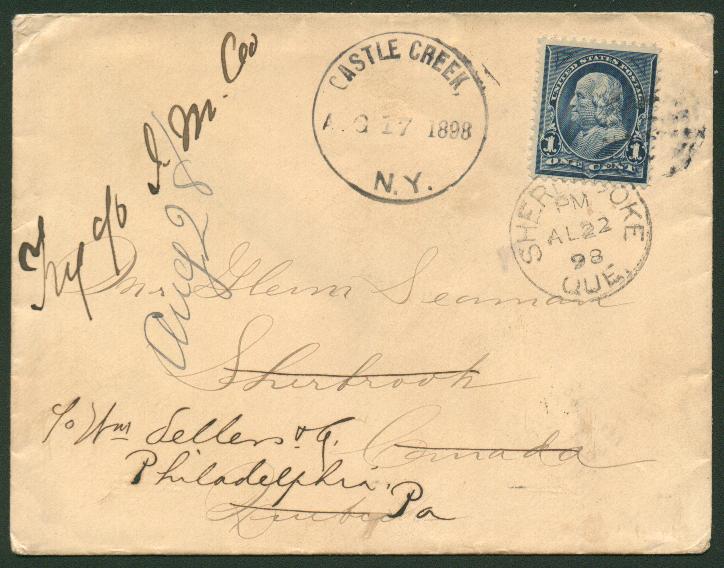 CASTLECREEK/AUG 17 1898/N.Y. Black 29mm CDS, Black killer on 1 cent blue (#264) paying way to Quebec, 
                             Canada, then forwarded to Philadelphia.  


Home,   Next Page,   Previous Page,   Index Page,