Broome County, New York Postal History
Binghamton: May 29, 1830 - Present
Binghamton: Registered - 1895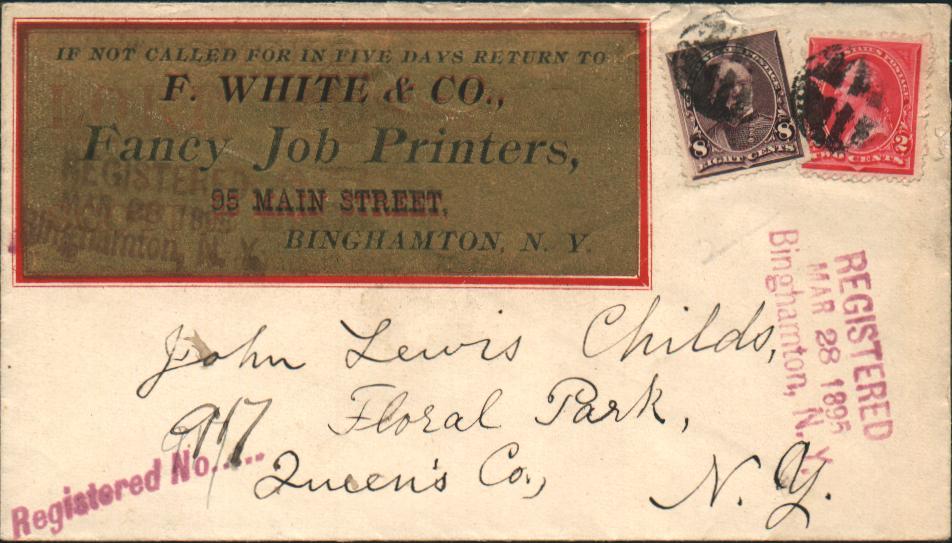 REGISTERED/MAR 28 1895/BINGHAMTON,N.Y./  Pair of 16x51mm magenta registration handstamps and a magenta
                                         5x45 straightline "Registered No..." handstamp.  Manuscript
                                         "917" registry number. Cork cancels in black tie 8 cent lilac
                                         small banknote (#225) and a 2 cent carmine first bureau (#250)
                                         which paid the 8 cent registration fee for no indemnity and 
                                         the 2 cent, one ounce, first class letter rate. 


Home,   Next Page,   Previous Page,   Index Page,