Broome County, New York Postal History
Binghamton: May 29, 1830 - Present
Binghamton: Third Class Mail - Early 1890's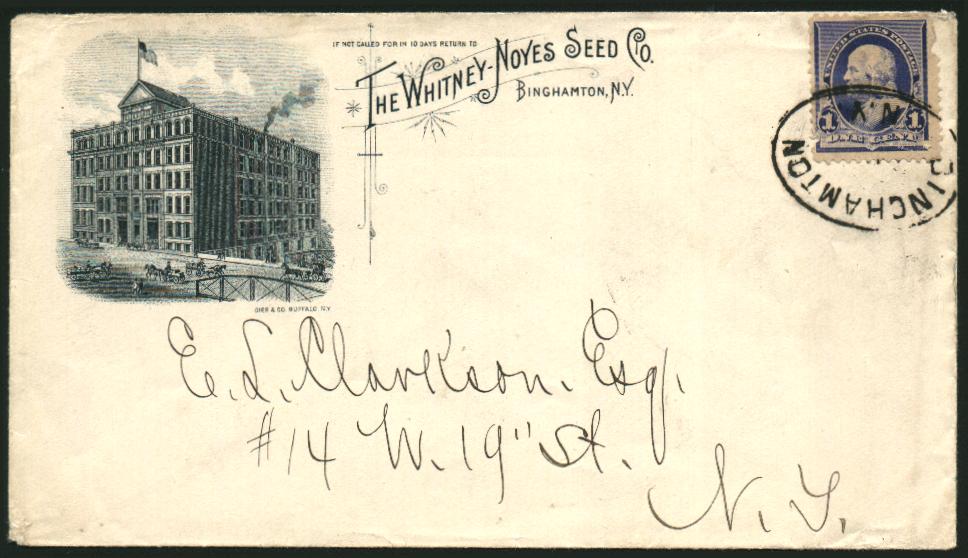 BINGHAMTON/N.Y.  33x23mm Black Oval, "dumb" postmark (no month, day or year) typical on third-class
                 mail, tying 1 cent blue small banknote of 1890 (#219) which paid the third-class
                 printed matter 1 cent per 2 ounce rate effective May 1, 1879.

Binghamton: Third Class Mail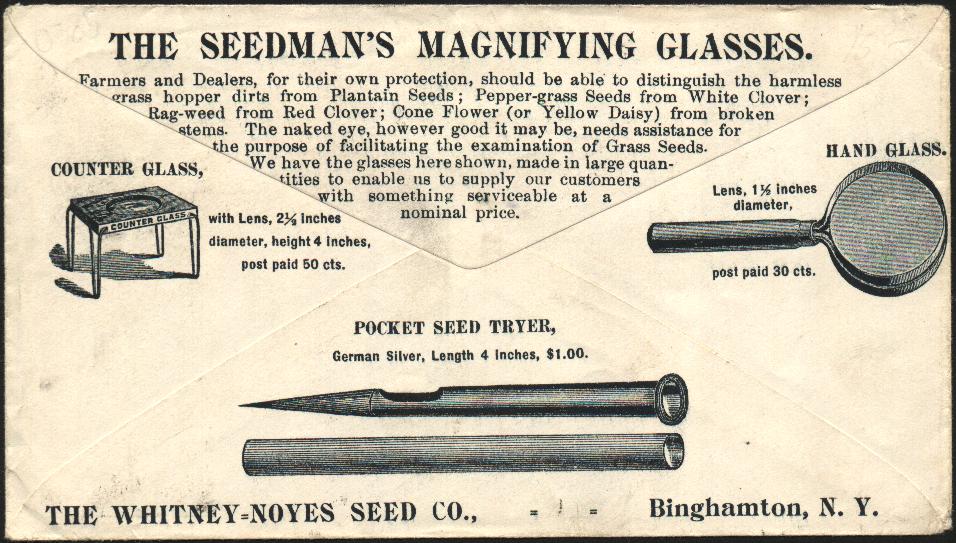 Rear of above cover advertising "Seedman's Magnifying Glasses"


Home,   Next Page,   Previous Page,   Index Page,