Broome County, New York Postal History
Vestal: September 6, 1834 - Present

The Vestal Post Office was reestablished in Broome County on September 6, 1834.  The first postmaster of
the reestablished Vestal was Daniel Foster.  The Vestal Post Office exists today with a Zip Code of 13850.


The Postmasters of Vestal

Vestal- 1860's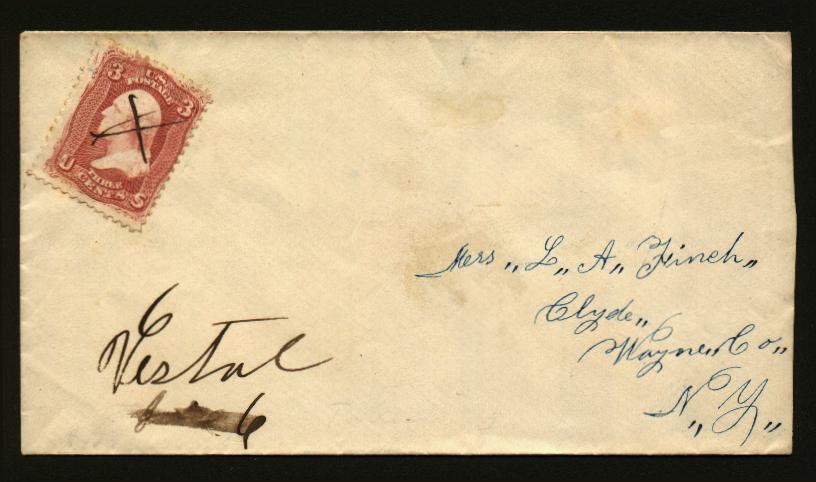 Vestal/June 6 Manuscript
              Franked with 3 cent rose (#65) with pen cancel.

Vestal - 1890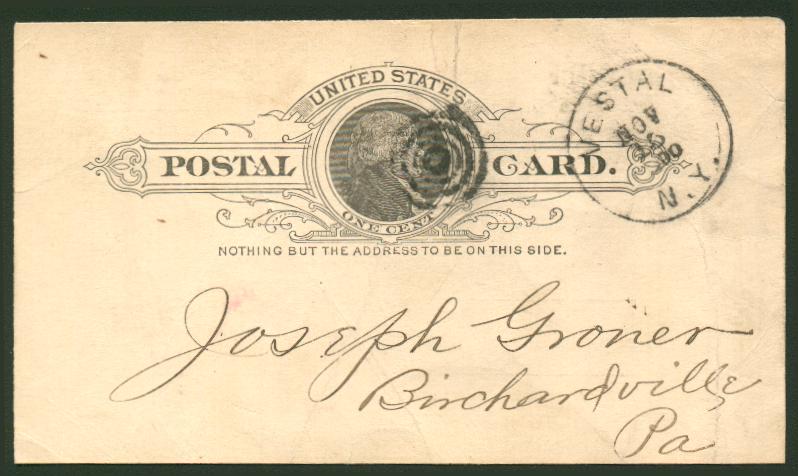 VESTAL/NOV/15/1890/N.Y. Black 27mm CDS, Black target cancel on 
                        1 cent black postal card (UX9)

Vestal - 1893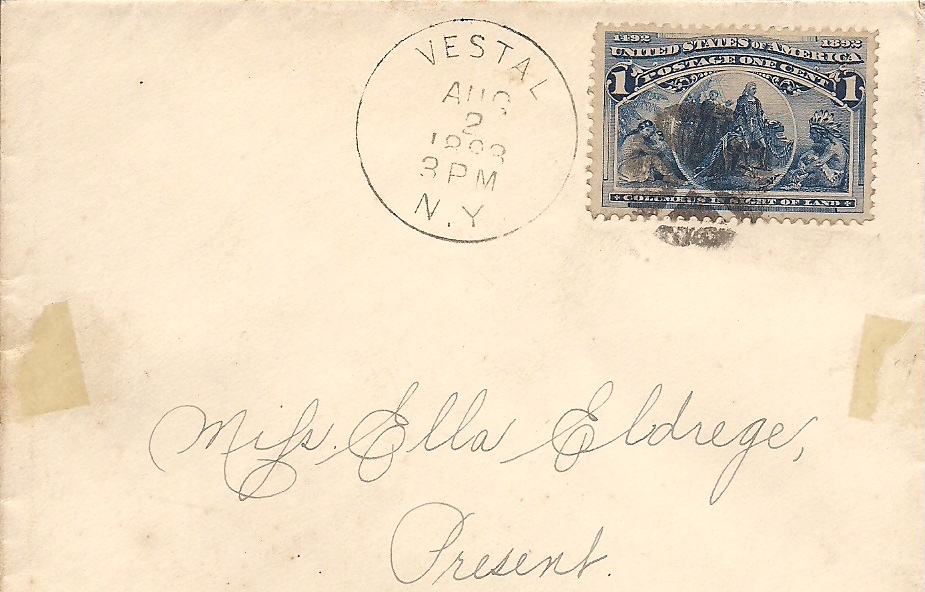 VESTAL/AUG/2/1893/3 PM/N.Y. Black 28mm CDS; black circle of wedges cancel tying
                            1 cent blue Columbian issue on drop letter.


Home,   Next Page,   Previous Page,   Index Page,