Broome County, New York Postal History
Upper Lisle: July 1, 1826 - March 31, 1954
The Upper Lisle Post Office was established on July 1, 1826.  The first postmaster of Upper Lisle was
Henry Sherwood.  On March 31, 1954, the Upper Lisle Post Office ceased operation and began receiving
service from the Whitney Point Post Office. 

Upper Lisle: Underpaid Letter - 1860's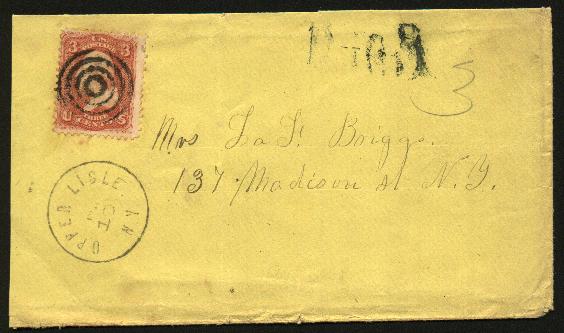 UPPER LISLE/M/10/N.Y. CDS 26mm Black, concentric ring killer.
                      Franked with grilled 3 cent red (#94).
                      "DUE 3" handstamp of New York City. 

Upper Lisle - 1870's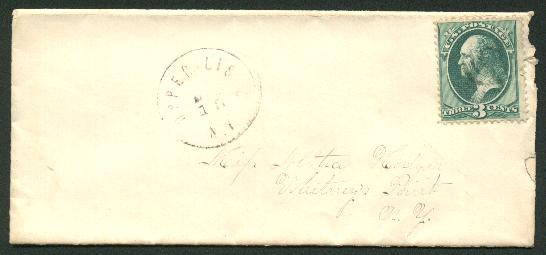 UPPER LISLE/O/15/N.Y. CDS 26mm Black, target killer.  Franked
                      with a 3 cent green large banknote paying
                      the 1/2 ounce first class letter rate. 

Upper Lisle: 6 Ounce Letter - 1889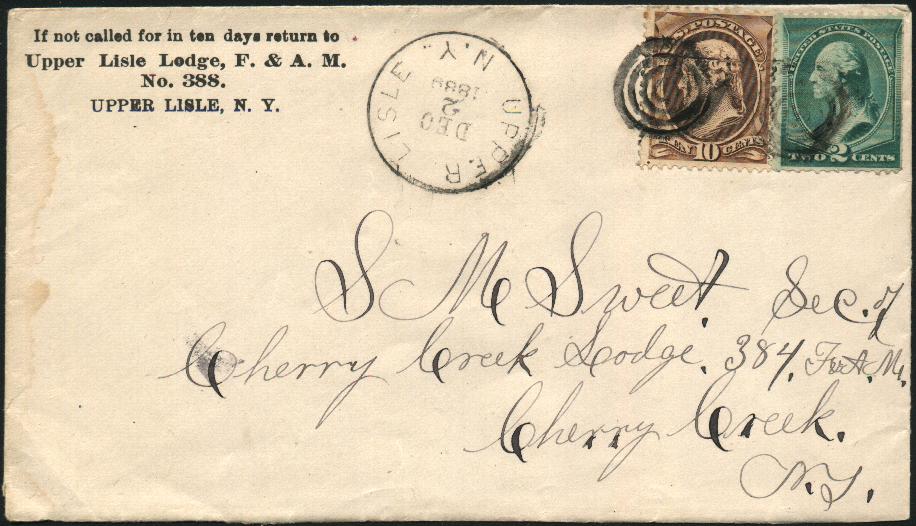 UPPER LISLE/DEC/2/1889/N.Y. Black 27mm CDS, target killers tying 2 cent green
                            and 10 cent brown large banknotes (#213 & #209)
                            which paid 6 times the 2 cent per ounce first
                            class letter rate effective on July 1, 1885.


Home, Next Page, Previous Page,   Index Page,