Broome County, New York Postal History
Union Village: December 9, 1824 - February 16, 1852
The post office at Union Village was established on December 9, 1824.  The first postmaster of Union Village
was Cyrus Salisbury.  On February 16, 1852, the post office name was changed to Killawog.

Union Village: Double Rate - 1832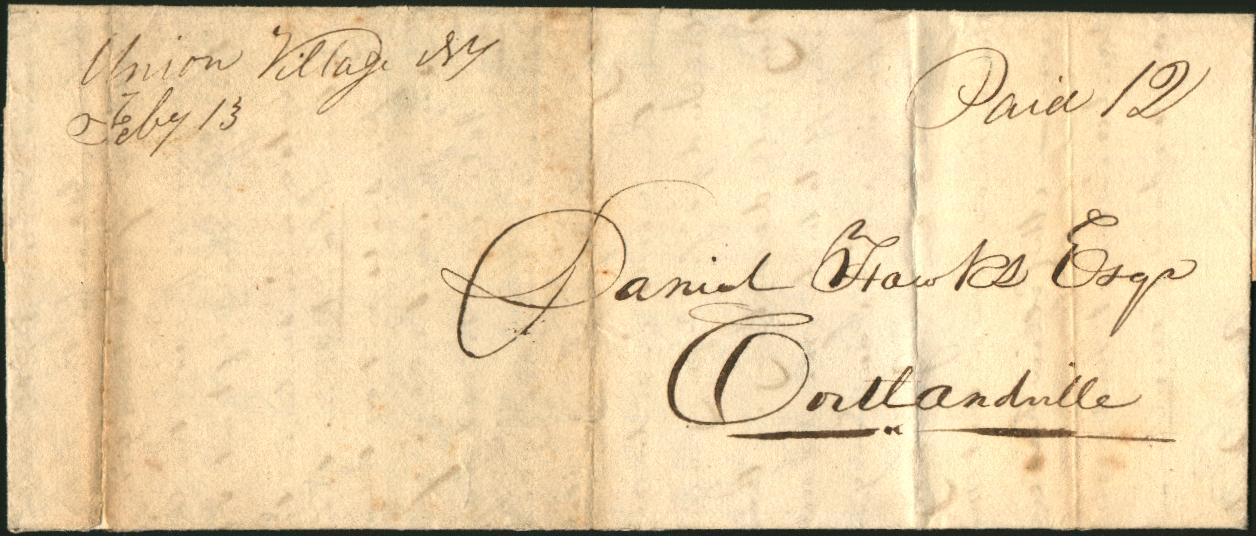 Union Village NY/Feby 13 Manuscript town and date, manuscript "Paid 12".
                         12 cents paid double the 6 cent rate for under
                         30 miles which became effective April 9, 1816.


Home, Next Page, Previous Page,   Index Page,