Broome County, New York Postal History
North Fenton: June 14, 1867 - March 31, 1904
The North Fenton Post Office was established on June 14, 1867.  The first postmaster of North Fenton
was Marvin Canniff.  The North Fenton Post Office was discontinued on March 31, 1904, when service began
to be provided by the Chenango Forks Post Office.


The Postmasters of North Fenton

North Fenton - 1870's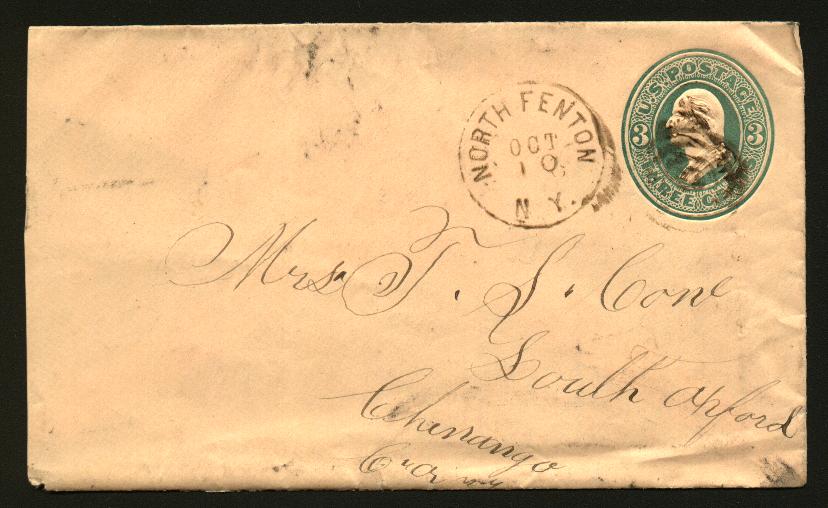 NORTH FENTON/OCT/10/N.Y. CDS 25mm Black with concentric ring killer
                         on 3 cent green stamped envelope (#U164)

North Fenton - 1885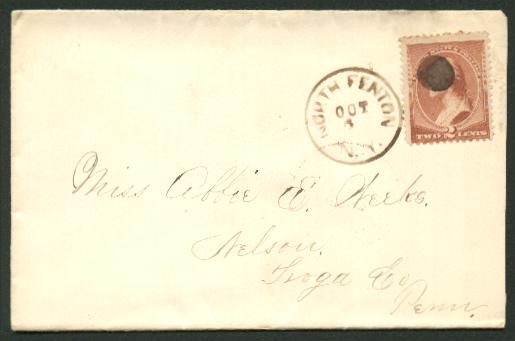 NORTH FENTON/OCT/6/N.Y. Black 24mm CDS, pen cancel on 2 cent red brown (# 210).
                        Black 27mm NELSON/OCT/7/PA. CDS on rear.                            

North Fenton: Registered - 1898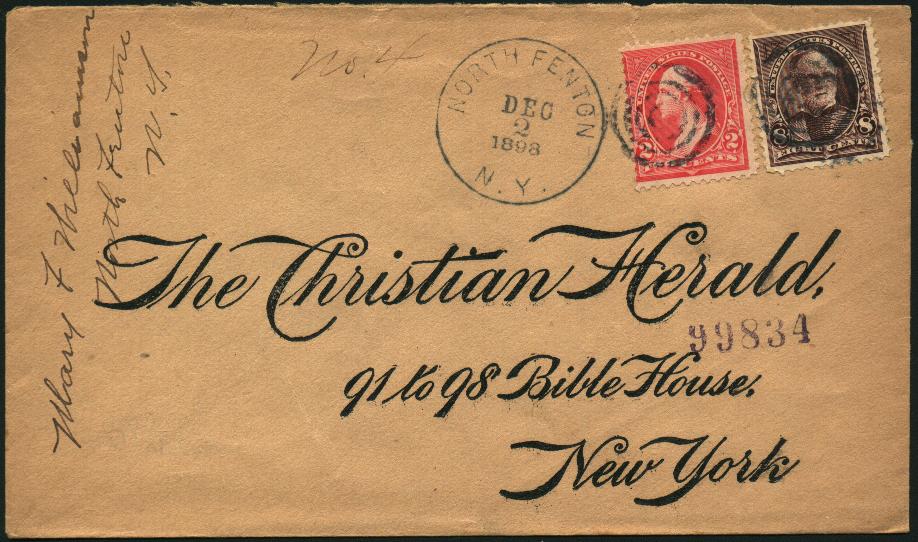 NORTH FENTON/DEC/2/1898/N.Y. Black 28mm CDS, black target cancel on 2 cent carmine and
                             8 cent olive brown (#272) paying the first class single
                             letter rate and the 8 cent registry fee.  


Home,   Next Page,   Previous Page,   Index Page,