Broome County, New York Postal History
Nineveh: September 25, 1833 - Present
Nineveh - 1884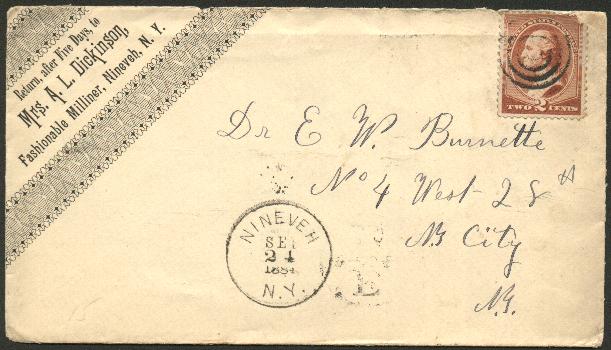 NINEVEH/SEP/24/1884/N.Y. Black 26mm CDS;  Concentric circle killer ties 2 cent red brown (#210).
                         Black F/9-25-84/1 A/N.Y. CDS New York City received mark on reverse.  

Nineveh - 1884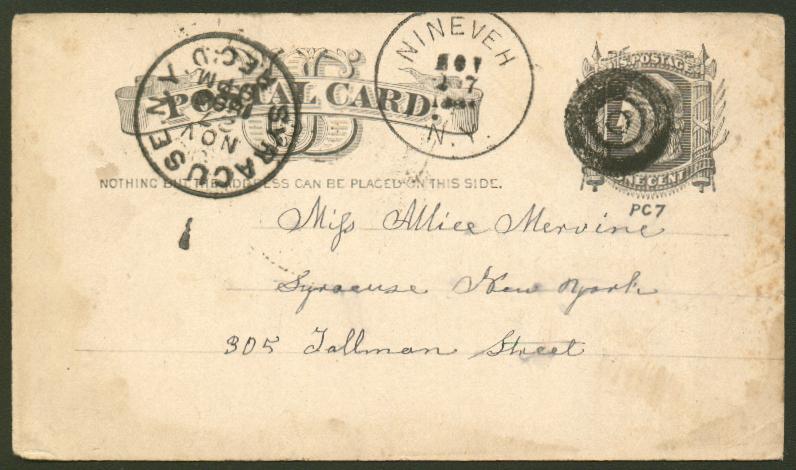 NINEVEH/NOV/27/1884/N.Y. CDS 26mm Black; Concentric circle killer, with
                         Black SYRACUSE,N.Y./NOV/27/9-PM/REC'D 27mm CDS on 1 cent black postal card (#UX7).

Nineveh - 1887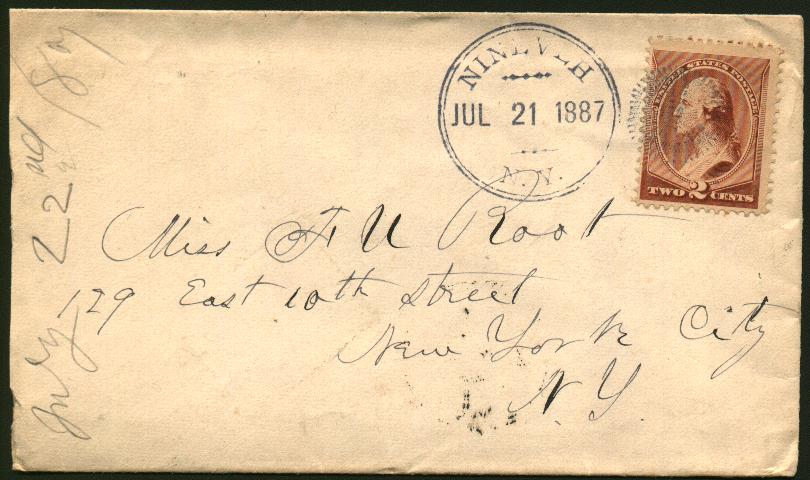 NINEVEH/JUL 21 1887/N.Y. Black 30mm DCDS with flourishes, black fancy cog killer 
                         on 2 cent red brown banknote (#210).

Nineveh - 1893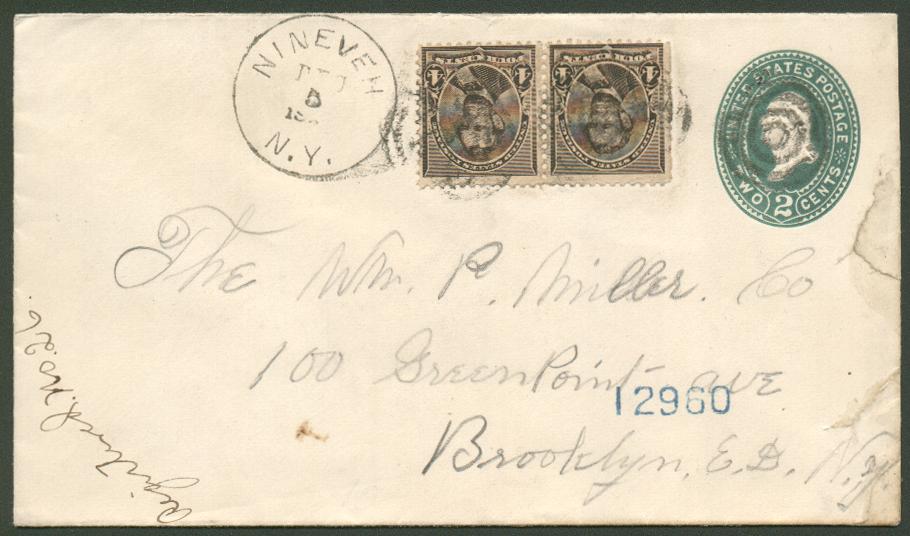 NINEVEH/DEC/5/1893/N.Y. Black 27mm CDS, black concentric ring killer tying pair of 4 cent
                        dark brown small banknotes (#222) to 2 cent green postal stationery (#U311).
                        Blue "12960" registration number, manuscript "Registered 26".
                        


Home,   Next Page,   Previous Page,   Index Page,