Broome County, New York Postal History
Lisle: March 28, 1806 - Present
Lisle - 1874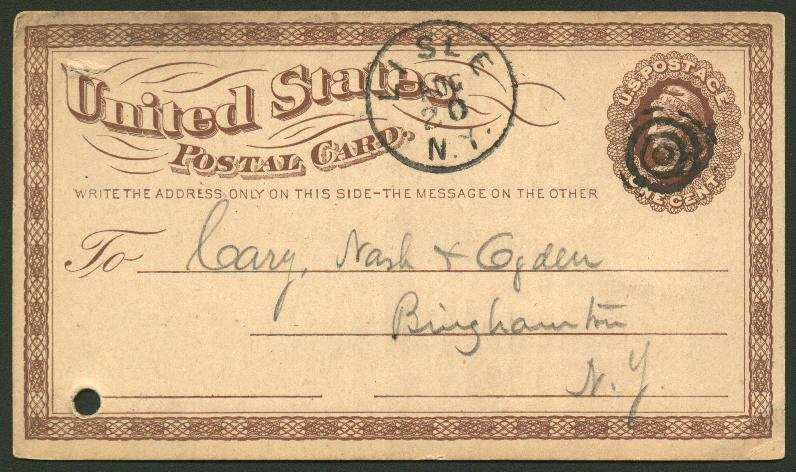 LISLE/AUG/20/N.Y. Black 25mm CDS, black concentric ring killer on 1 cent
                  brown on buff postal card (#UX3).  Message datelined Aug 20, 1874 

Lisle - 1899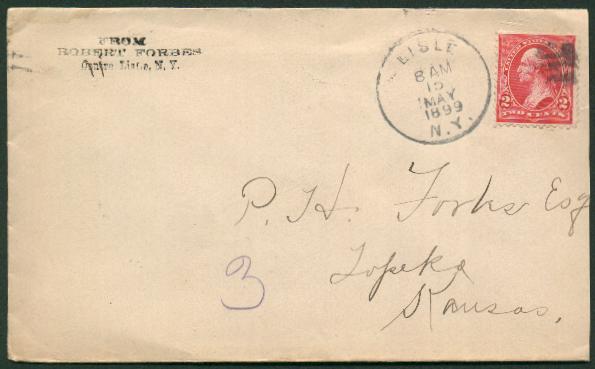 LISLE/8 AM/15/MAY/1899/N.Y. Black 29mm CDS, with cork killer on 2 cent carmine.
                            Oval, TOPEKA, KANS./MAY 18/12 PM/1899 with wavy line machine cancel on back.    

Lisle - 1914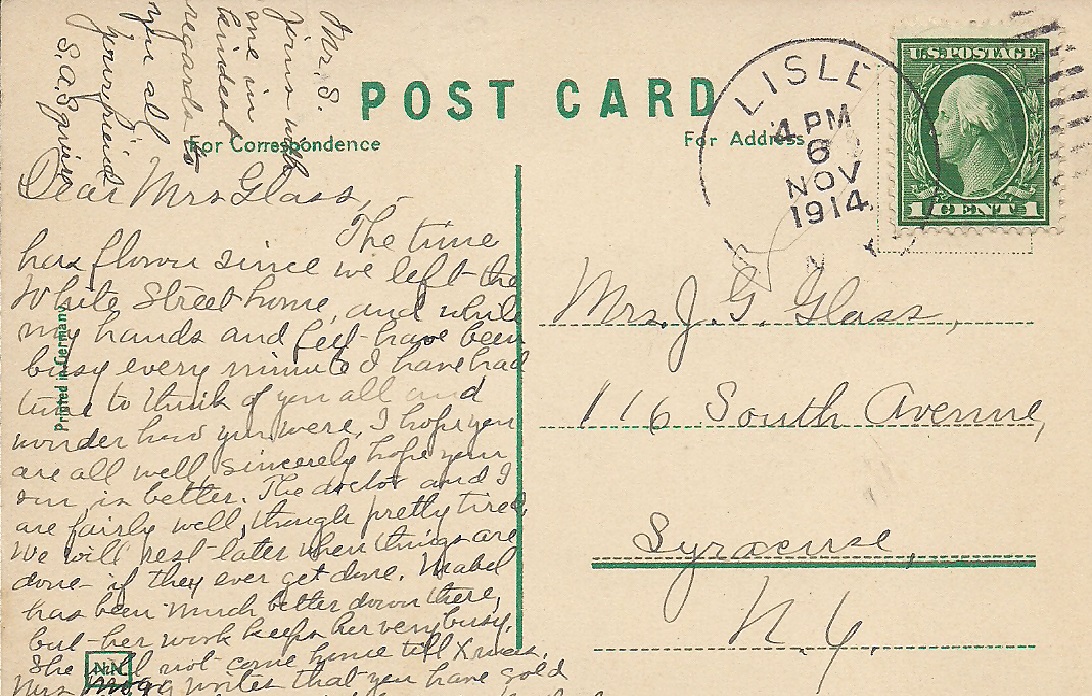 LISLE/4 PM/6/NOV/1914/N.Y. Black 30mm CDS, with steel duplex killer on 1 cent green
                           3rd Bureau issue on picture post card of M. E. Church, Lisle, NY.    


Home,   Next Page,   Previous Page,   Index Page,