Broome County, New York Postal History
Lester: October 9, 1883 - June 15, 1904
The Lester Post Office was established in Broome County on October 9, 1883.  Prior to that, it was the
Judd Post Office.  The first postmaster of Lester was Leman M. Judd.  On June 15, 1904, the Lester Post
Office ceased to exist and began receiving service from the Great Bend Post Office in Susquehannah
County, Pennsylvania.


The Postmasters of Lester

Lester - 1897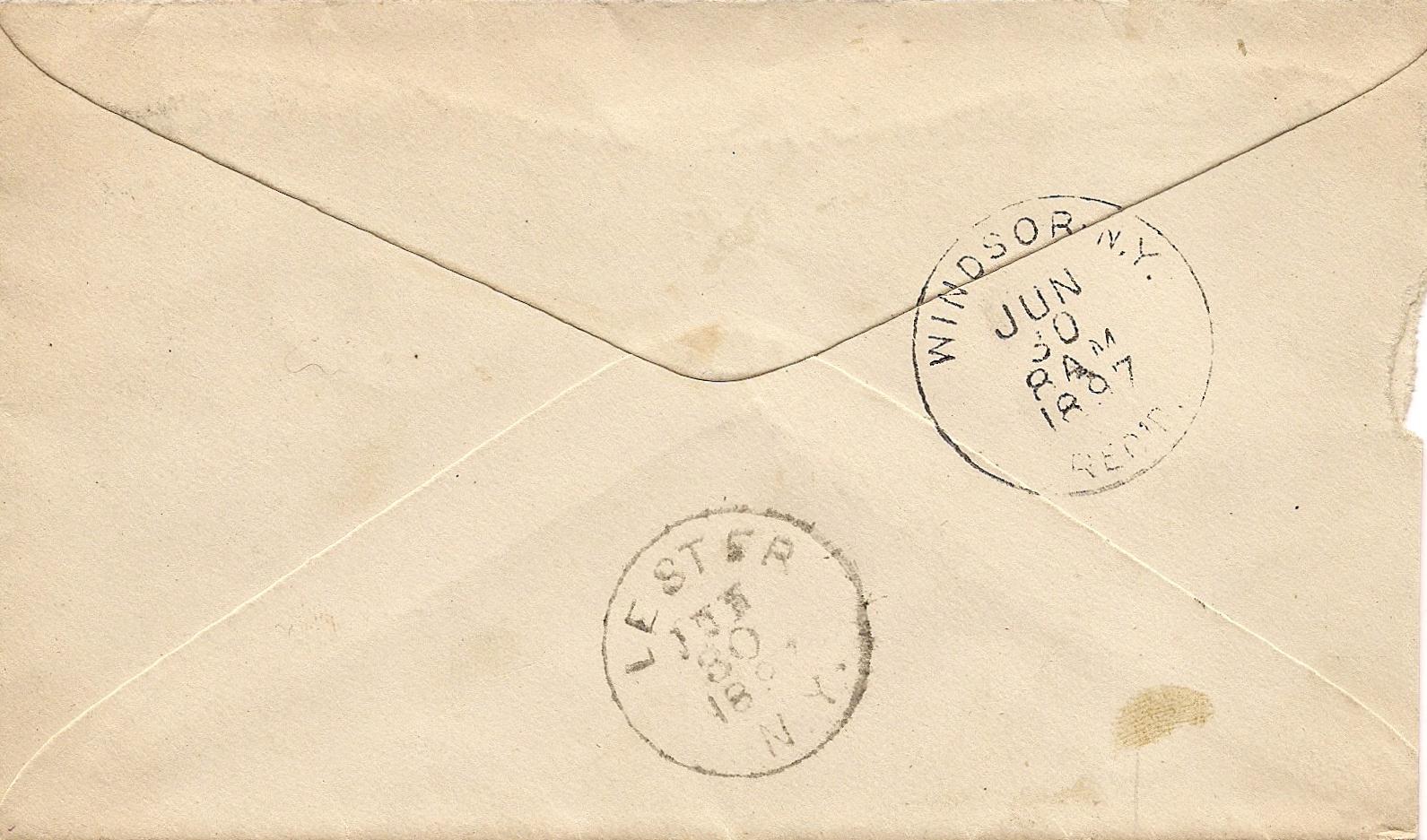 LESTER/JUN/30/1897/N.Y. Black 25mm CDS used as a receiving cancel on rear of envelope seen below.
                        Black WINDSOR, N.Y./JUN/30/8AM/1897/REC'D CDS also on rear, used as a transit cancel. 

Lester - 1897: Front of above envelope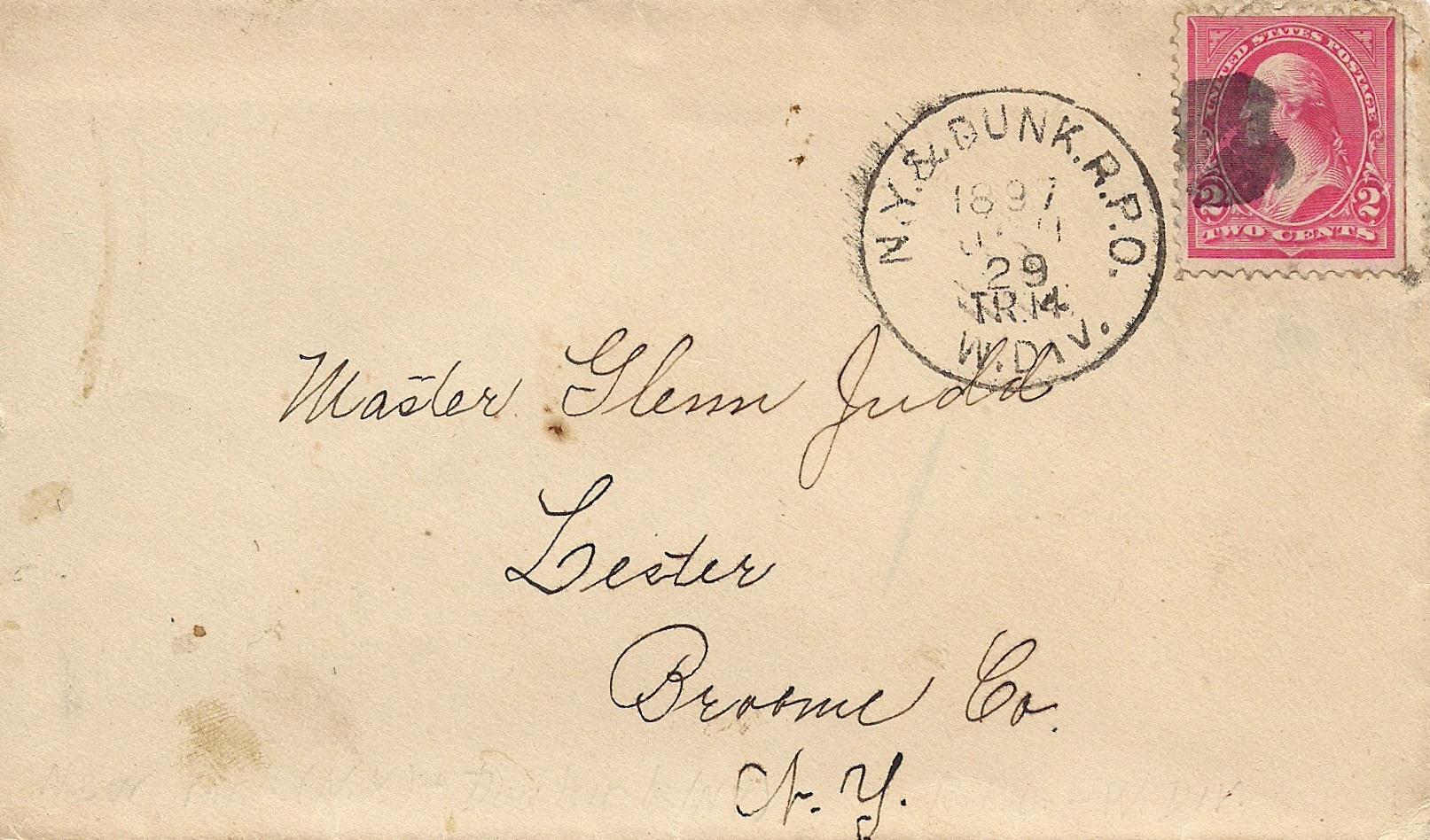 N.Y.& DUNK.R.P.O./1897/JUN/29/TR14/W.DIV. Black 28mm CDS with cork killer on 2 cent carmine.
                                          Mailed to Master Glenn Judd, who was the 8 year old
                                          son of the Lester postmaster, Lemann Judd.


Home,   Next Page,   Previous Page,   Index Page,