Broome County, New York Postal History
Hawleyton: January 7, 1856 - June 30, 1902
The Hawleyton Post Office was established in Broome County on January 7, 1856.  The first postmaster
of Hawleyton was Abram Coon.  The Hawleyton Post Office ceased operation on June 30, 1902, with future
service being provided by the Binghamton Post Office.  Kay and Smith incorrectly list this Post Office
as Hawleytown.

Hawleyton - 1860's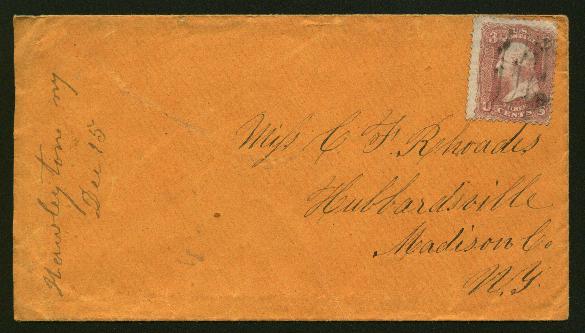 Hawleyton NY/Dec 15 Manuscript, manuscript cancel.
                    Franked with 3 cent rose (#65).

Hawleyton - 1863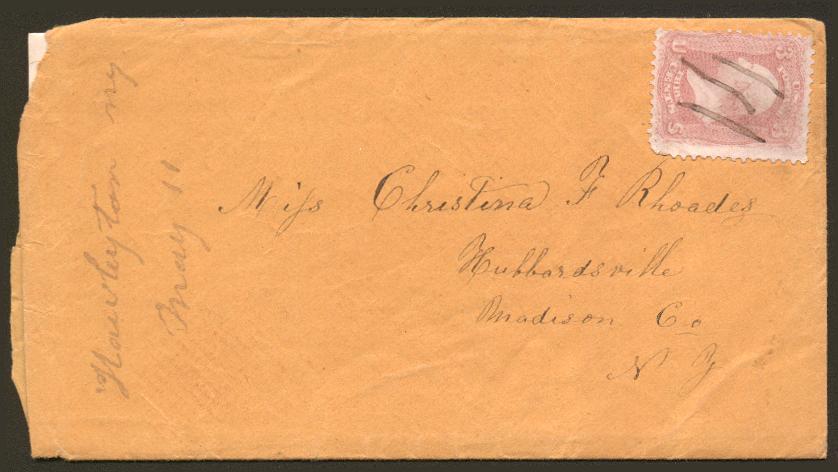 Hawleyton, NY/May 11 Black Manuscript town and date.  Black pen cancel on
                      3 cent rose (#65).  Enclosed letter dated May 10, 1863.  Latest
                      reported Hawleyton manuscript cancel per Chlanda & Wilcox.   


Hawleyton - 1870's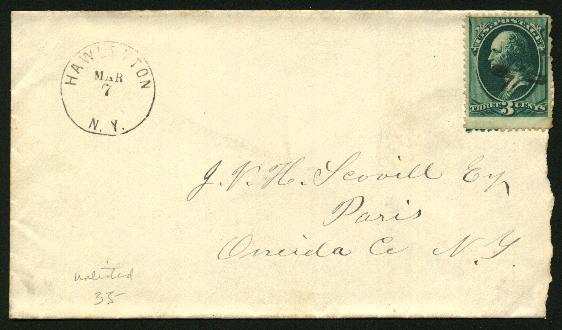 HAWLEYTON/MAR/7/N.Y.  Crude CDS, 24mm, black.
                      Black negative "X" cancel on 3 cent green banknote. 
               



Home,   Next Page,   Previous Page,   Index Page,