Broome County, New York Postal History
Conkling (Conklin) Forks: April 28, 1873 - June 30, 1902
The Conkling Forks Post Office was established in Broome County on April 28, 1873.  The first postmaster
of Conkling Forks was Milton Pierson.  The Conkling Forks Post Office was discontinued on June 30, 1902
and began receiving service from the Binghamton Post Office.  Although listed in official Post Office records
as Conkling Forks, various local histories, as well as early and current maps, show it as Conklin Forks.

Conklin Forks - Mid 1890's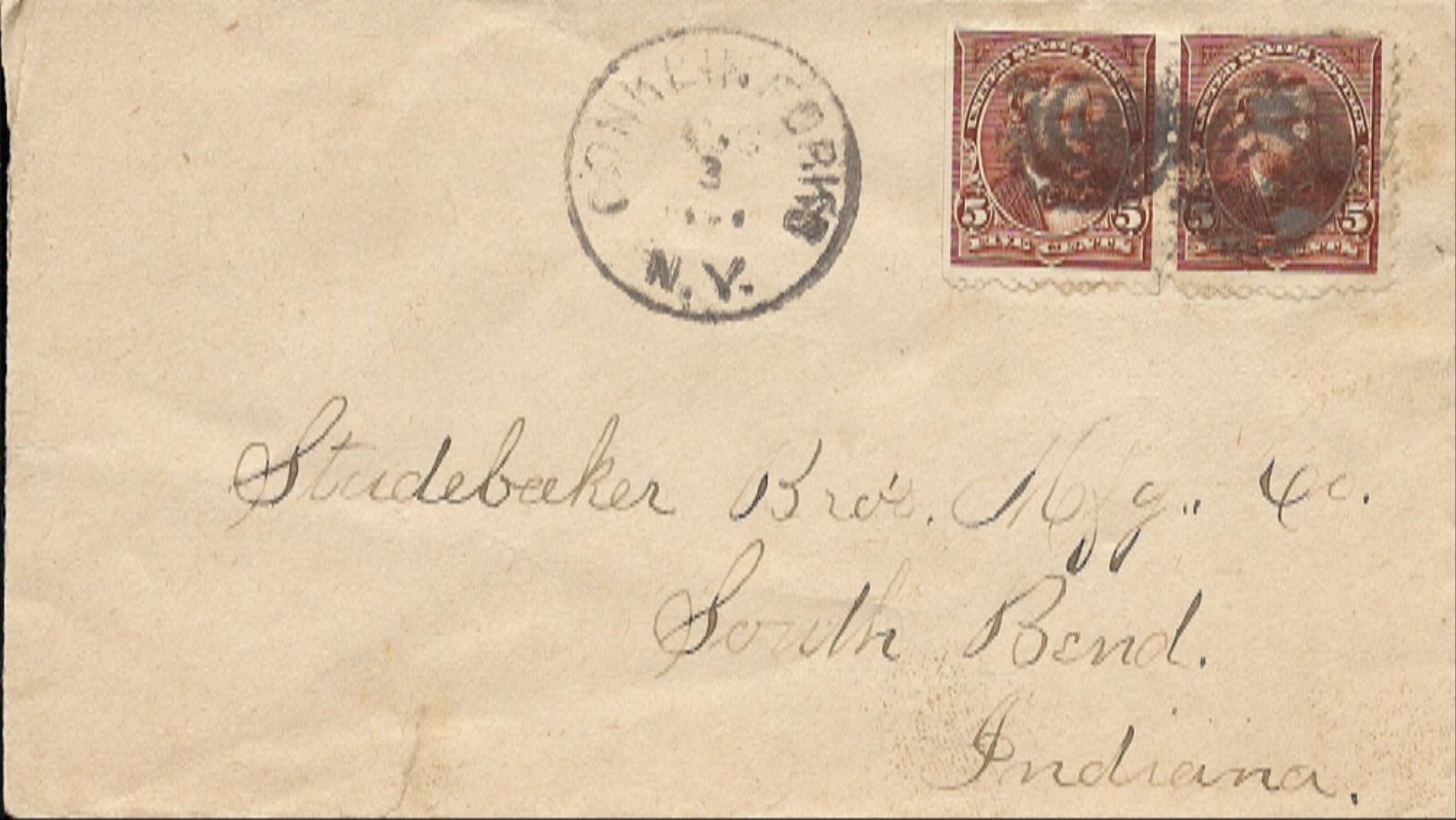 CONKLIN FORKS/AUG/3/18??/N.Y.Black 29mm CDS, black concentric ring
                              killers on 5 cent 1st Bureau pair. 


Home,   Next Page,   Previous Page,   Index Page,