Broome County, New York Postal History
Conklin: May 24, 1894 - Present
The Conklin Post Office was reestablished in Broome County on May 24, 1894.  The name was changed
from Conklin Station.  The first postmaster of the reestablished office was Edward C. Tamkins.
The Conklin Post Office exists today with a Zip Code of 13748.
 

Conklin - 1895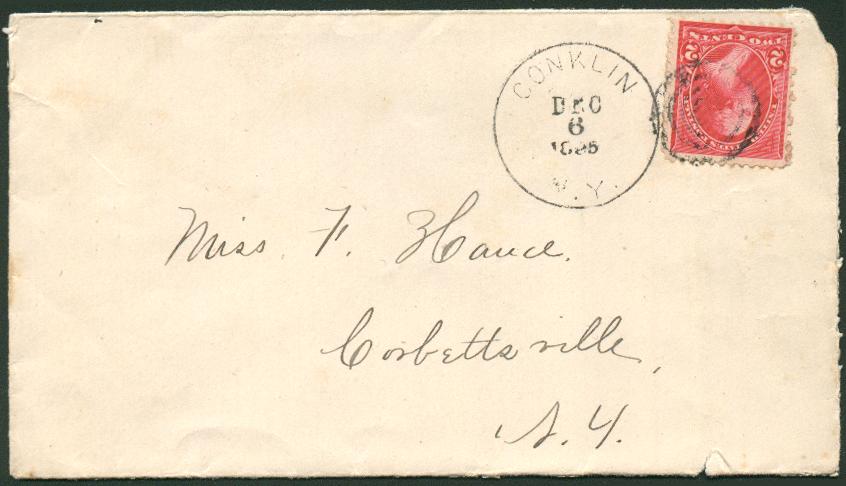 CONKLIN/DEC/6/1895/N.Y. Black 27mm CDS, black target killer tying 2 cent carmine. 

Conklin - 1909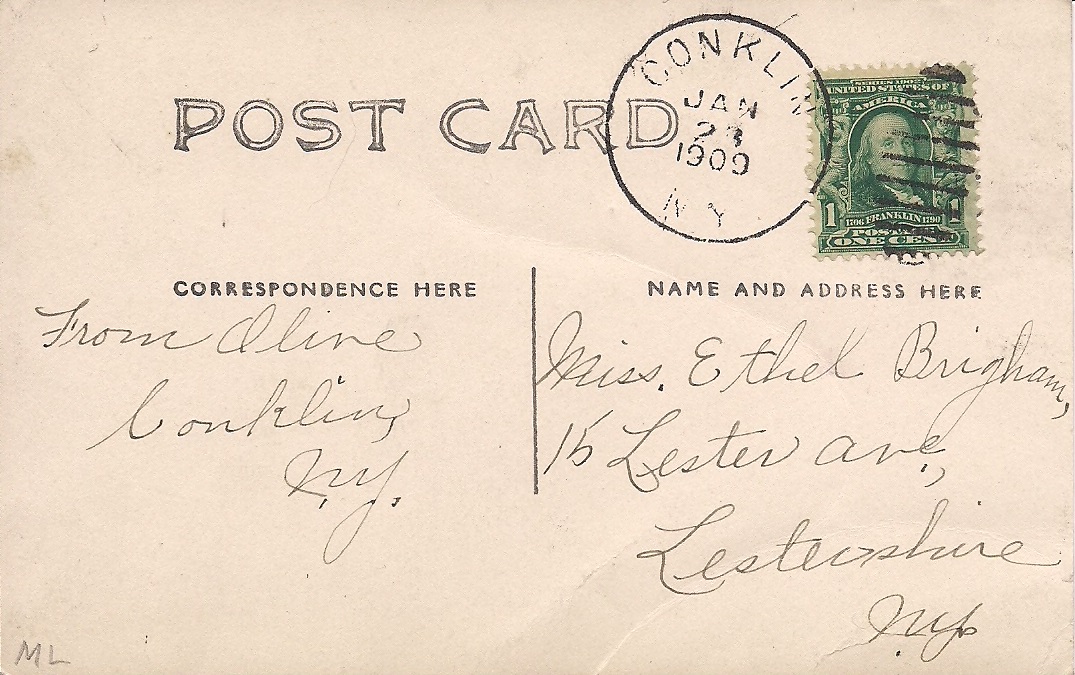 CONKLIN/JAN/23/1909/N.Y. Black 28mm CDS, black steel duplex killer
                         tying 1 cent blue green 2nd Bureau (300). 

Conklin - 1914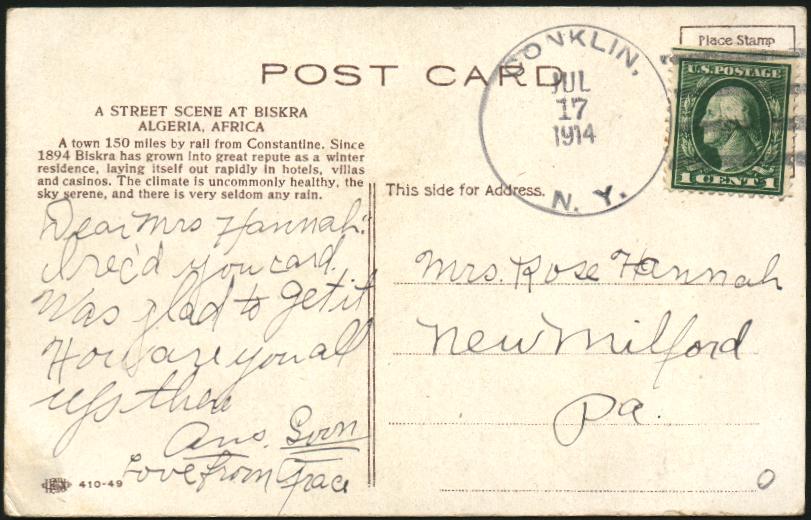 CONKLIN/JUL/17/1914/N.Y. Black 32mm CDS, black 4-bar killer tying 1 cent green. 


Home,   Next Page,   Previous Page,   Index Page,