Broome County, New York Postal History
Colesville: June 6, 1806 - May 9, 1876
The Colesville Post Office was established in Broome County on  June 6, 1806.  The first postmaster
of Colesville was Nathaniel Cole.  On May 9, 1876, the Colesville Post Office was discontinued.
 


The Colesville Post Office

Colesville - 1838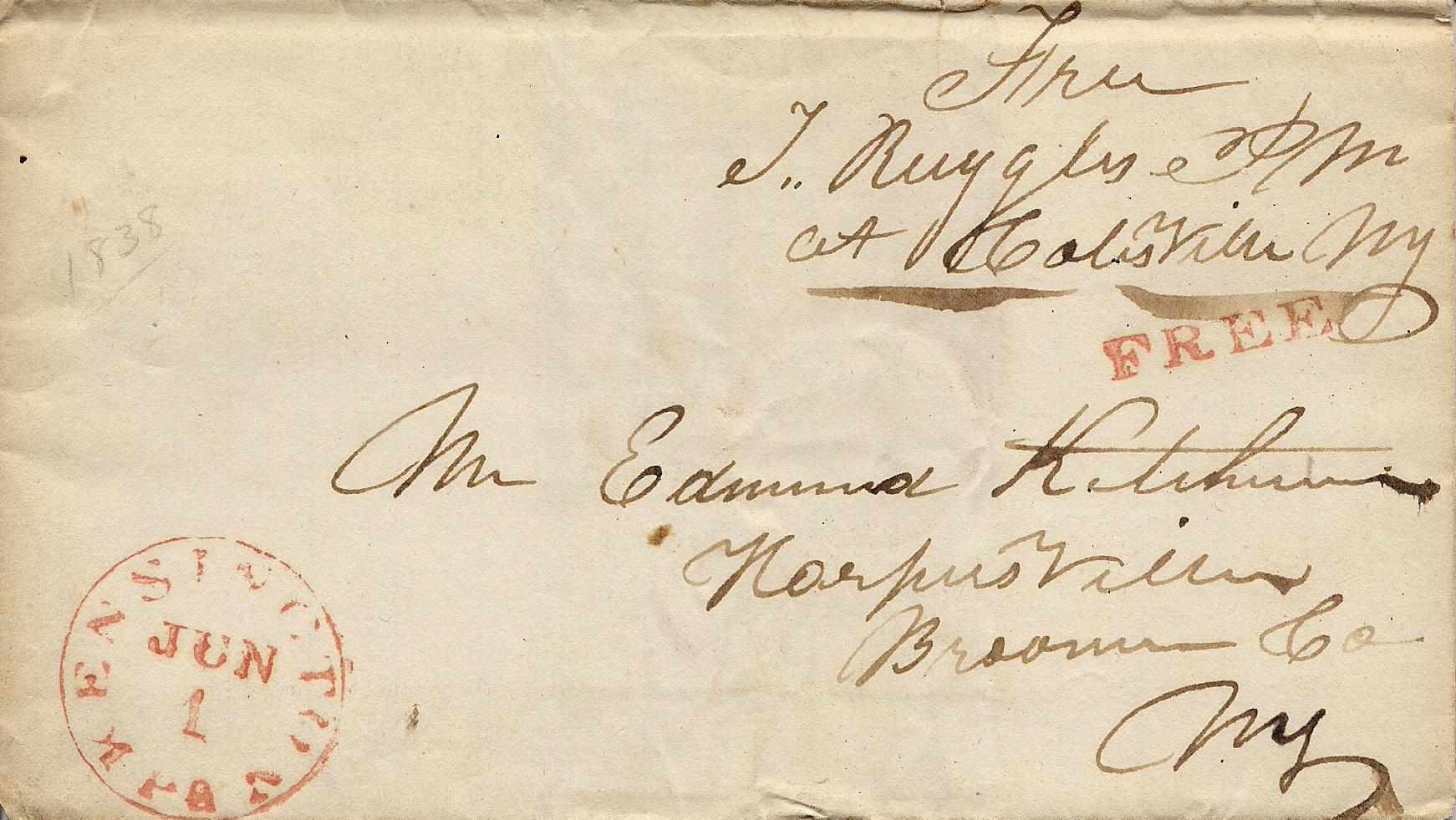 Manuscript "Free / T. Ruggles PM / at Colesville, NY".
Free frank of Colesville postmaster on letter mailed from
Kensington, PA.  Postmasters could send mail for free from anywhere.
              

Colesville - 1850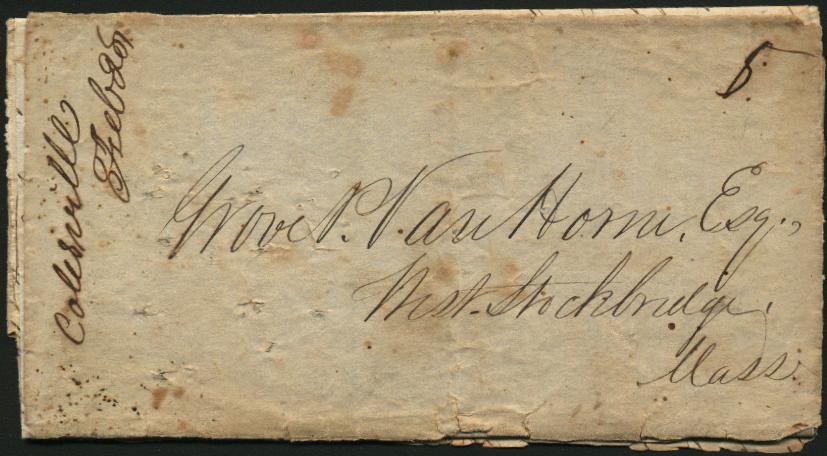 Colesville/Feb 28 Manuscript town and date, Manuscript "5".
                  Rate for under 300 miles per Act of March 3, 1845.  
                  Letter datelined Colesville, Feb 28, 1850.
                   

Colesville - 1860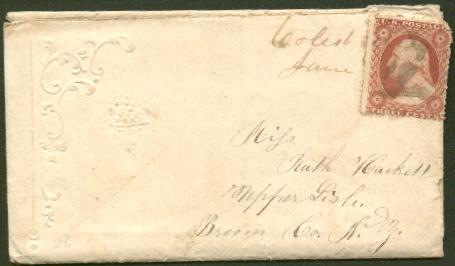 Colesville/June 10 Manuscript town and date, pen cancel on 3 cent dull red (#26) on ladies cover.
                   Letter datelined Allegany (PA) June 5th, 1860 written from one sister to another.  


Home,   Next Page,   Previous Page,   Index Page,