Broome County, New York Postal History
Belden: March 7, 1870 - July 30, 1910
The Belden Post Office was established in Broome County on March 7, 1870.  The first postmaster of
Belden was Asa Yager.  The Belden Post Office ceased operation on July 30, 1910 when service began
to be provided by the Harpursville Post Office.

Belden - 1880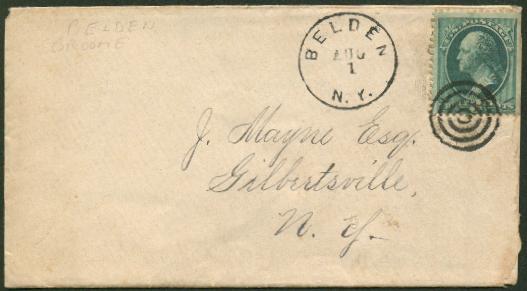 BELDEN/AUG/1/N.Y. Black 25mm CDS, target killer on 3 cent green banknote.
                  Docketing on rear shows Aug 1st 80. 

Belden - 1908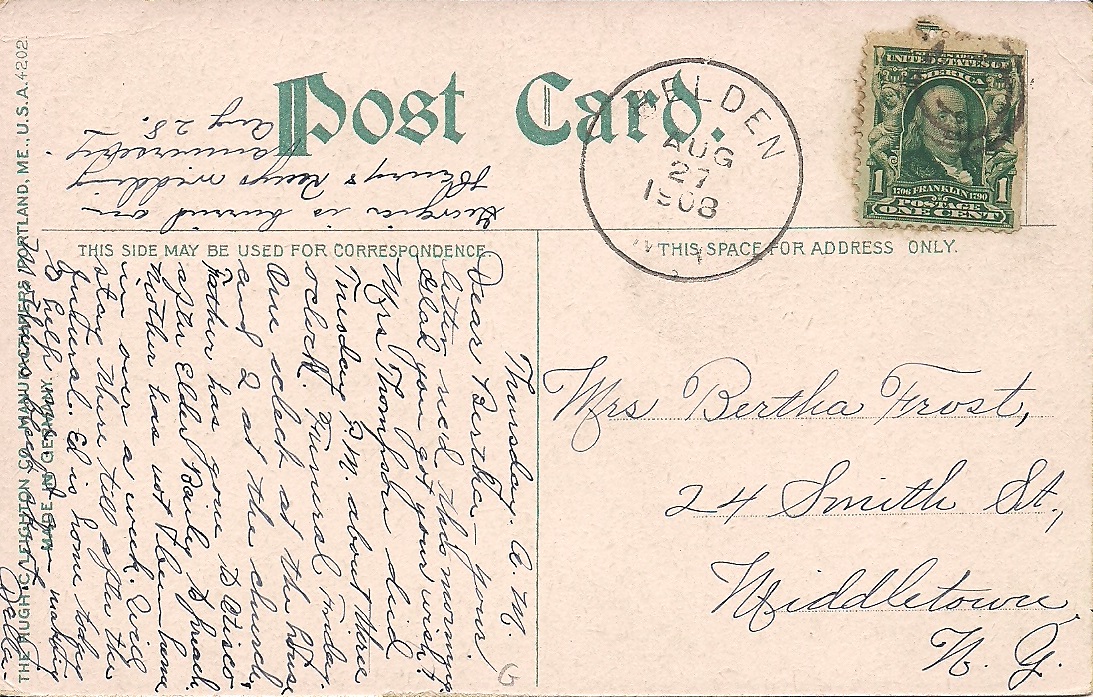 BELDEN/AUG/27/1908/N.Y. Black 28mm CDS, target killer on
                         1 cent blue green 2nd Bureau issue (300).
                  


Home,   Next Page,   Previous Page,   Index Page,