Broome County, New York Postal History
Arbutus: November 27, 1894 - March 31, 1904
The Arbutus Post Office was reestablished in Broome County on November 27, 1894.  The first postmaster of
the reestablished office was John Lennon.  The Arbutus Post Office again ceased operation on March 31, 1904,
when service began to be provided by the Lestershire Post Office.

Arbutus - 1899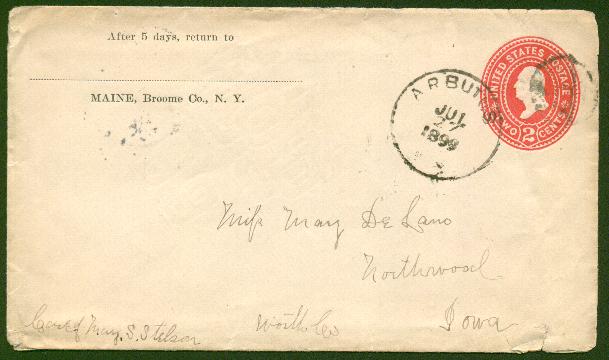 ARBUTUS/JUL/27/1899/N.Y. BLACK 28mm CDS, target killer on 2 cent carmine postal stationery. 


Home,   Next Page,   Previous Page,   Index Page,