Broome County, New York Postal History
Anoka: March 31, 1891 - November 30, 1914
The Anoka Post Office was established in Broome County on March 31, 1891.  The first postmaster of
Anoka was Irwin D. Lamb.  He was actually appointed on April 15, 1891, when a Mr. Roe declined his own
appointment. The Anoka Post Office ceased operation on November 30, 1914, when service began to be
provided by the Glen Aubrey Post Office.

Anoka - 1907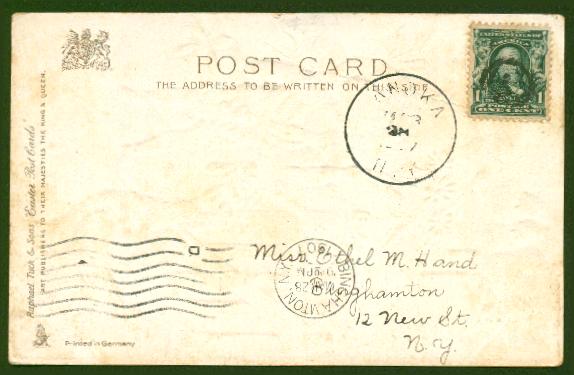 ANOKA/MAR/28/1907/N.Y. BLACK 28mm CDS, Target killer on 1 cent blue green (#300.

Anoka - 1911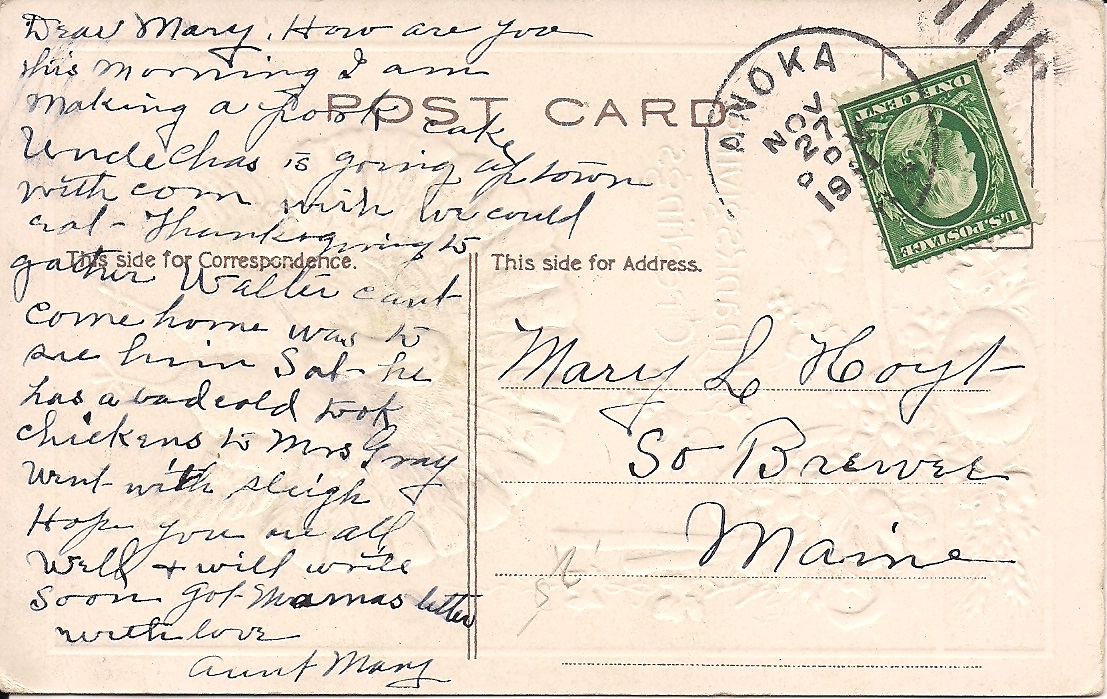 ANOKA/NOV/27/8 PM/1911/N.Y.  BLACK 30mm CDS; steel duplex killer 
                             on 1 cent green Washington.

Anoka - 1913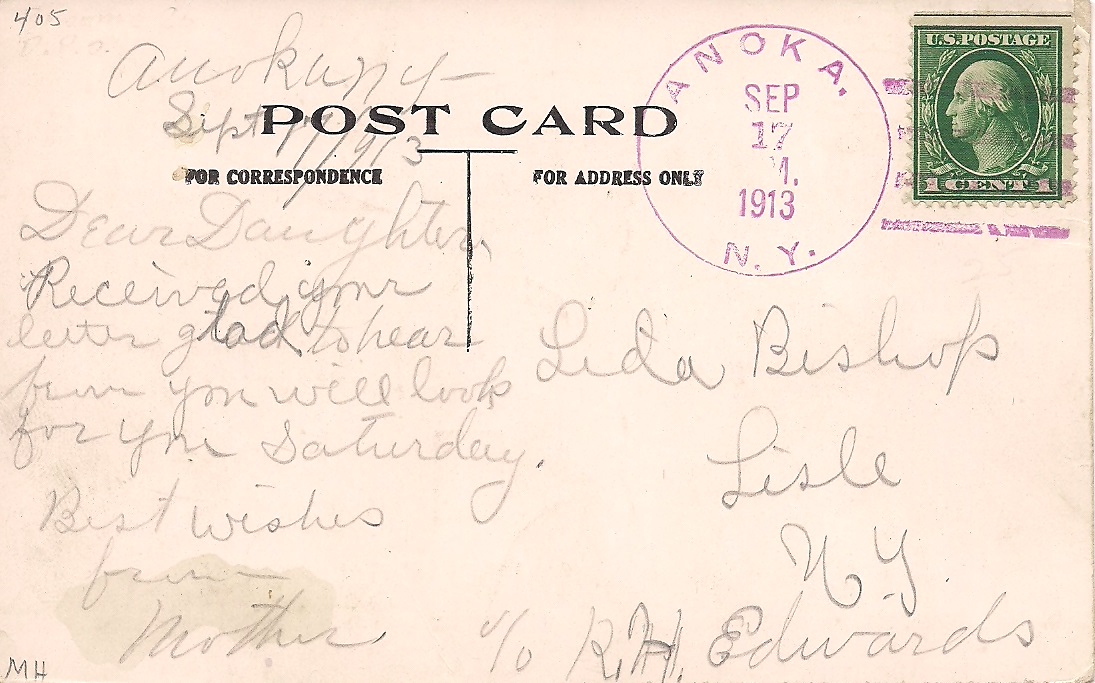 ANOKA/SEP/17/ M/1913/N.Y.  Magenta 31mm CDS; magenta four-bar 
                           on 1 cent green Washington.


Home,   Next Page,   Previous Page,   Index Page,